CSC 2017 AGM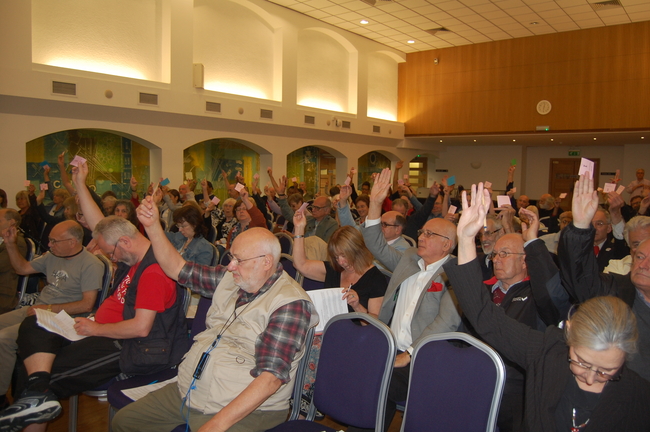 Mabeldon Place, London
Saturday, 10 June 2017, 10:30am
Annual General Meeting
The Cuba Solidarity Campaign Annual General Meeting 2017 takes place on Saturday 10 June, 10.30am – 4.30pm at the NUT headquarters, Mabledon Place, London.
The AGM is open to all, but only CSC members and affiliates are able to propose and vote on motions and elect the 34 members of the National Executive Committee.
Special guest speakers will be at this year's AGM.
If you are a member of CSC and have not received your AGM papers by the end of April or if you need advice or assistance with accommodation in London in order to attend, please call 020 7490 5715 or email office@cuba-solidarity.org.uk.
---