Summer Solidarity Brigade 2018
July 2018 dates tbc
Experience the real Cuba! Be more than just a tourist. The Solidarity Brigade consists of groups from the solidarity organisations of several European countries.
Members of the Brigade spend their time near Havana on the Julio Antonio Mella camp as a 'Brigadista', working, learning and socialising with Cubans and people from all across Europe.
It is a unique opportunity to experience the Cuban Revolution firsthand and show that Cuba is not alone.
Brigadistas take part in a full programme of educational and political activities including visits to hospitals and schools to see for yourself the successes of the Revolution. Entertainment is provided at the camp with live bands and dance lessons, whilst excursions to some of Cuba's fantastic beaches and places of interest are organised.
See the real Cuba
Learn Spanish
Visit museums and beaches
Get involved in a range of cultural activities
See and discuss the Cuban political system
Work alongside Cubans
To view photos and read reports from past Brigades or for more info please visit the Brigade section of the CSC website: http://www.cuba-solidarity.org.uk/tours/article/8/volunteer---brigade-opportunities-all-year-round
This summer's programme includes working in a rural area outside Havana alongside local farmers producing citrus fruits, as well as planned visits to a cooperative and community projects, talks on the current challenges of the blockade, the updating of the economy, on participative democracy and the ideas of Jose Marti, with opportunities to meet Cuban doctors who have been part of internationalist missions, to meet veterans of the revolutionary war and the Bay of Pigs and to discuss international solidarity.
The group will meet top sportspeople, musicians, dancers and a youth theatre company, as well as students' representatives, the Women's federation and trade unionists. With free time to explore the capital and lots of opportunities to soak up the culture.
The brigade will include 4 days in central Cuba in the old towns of Sancti Spiritus, Trinidad and Santa Clara – with visits planned to find out about local sports development, community healthcare and Che's legacy. Not forgetting some time at amazing beaches.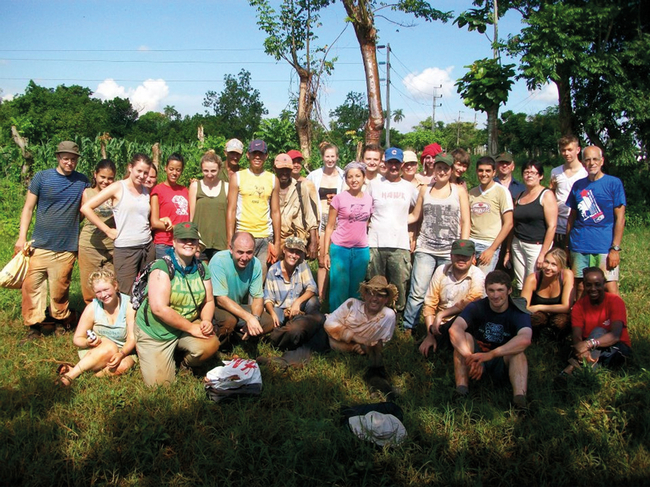 ---