Going for Gold
Spring 2021
This year marks the sixtieth anniversary of Cuba's National Institute of Sports, Physical Education and Recreation (INDER), RYAN Smith reports on it achievements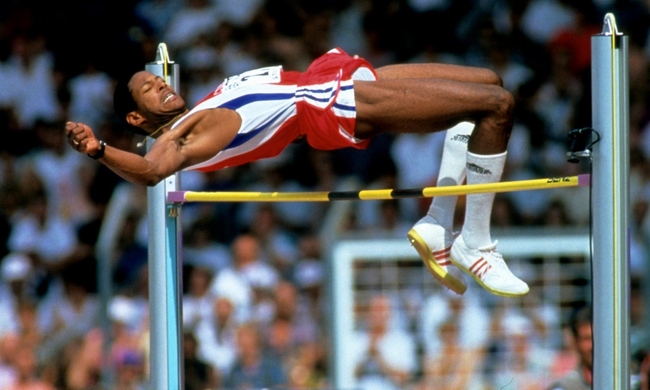 INDER was founded in 1961, two years after the Revolution, with a vision to improve the health and well-being of all Cubans by increasing the quality of, and access to, sport across the island.

Sixty years on, it remains the governing body for all sport and recreation in Cuba and has developed many of the sport and physical education programmes that have been vital in Cuba's international sporting success.

Before 1959, sport was a luxury very few could enjoy. The state made little effort to make it accessible by developing facilities, and those that existed were scarce and concentrated in Havana where their use was exclusive to wealthy white males.

Such poor infrastructure and lack of participation in sports prior to the Revolution made INDER's task incredibly difficult.

To address the lack of facilities and ensure universal access to physical education (PE) and sport, INDER launched the 'Plan of the Mountains' in 1963. This programme sought to establish and promote sport in rural areas. Initially the Escambray Mountains were chosen to test the viability of such an undertaking. The result was remarkable: basic sporting facilities like baseball fields were built across the entire country, promoting mass participation in sport for the first time.

A year later in 1964, INDER launched an ambitious project to place a qualified PE teacher in every school in the country, and retrained 26,000 schoolteachers to teach physical education. This drastically improved the quality of sport, even in the most rural areas, granting every child access to a basic sporting education.

Although motivated by revolutionary principles of equality for all, it was also hoped that mass participation in sport would ultimately lead to athletic achievement.

To help identify future athletes and to give every child the opportunity to excel, the first School for Initiation into Scholastic Sport (EIDE) was built in 1965.

Teenagers who displayed an aptitude for individual or multiple sports were identified during school sports days and given the opportunity to attend a specialised sports school.

Today, every province has at least one specialised sports boarding school where students can train and develop their talent while following a normal school curriculum.

The transformation of sport in Cuba following INDER's many projects did not only benefit the physical health of the young nation, it also helped to unite Cubans and forge a shared national identity. A connection between socialism, sport and victory had been established and allowed the people of Cuba to bask in their collective success.

In the 59 years before the Revolution, Cuba had won a total of 12 medals at the Olympic Games. In the following 56 years to the 2016 Rio Games, they had won a staggering 214 medals.

Cuba's most notable success has come in the ring, with a total of 73 medals in boxing alone. The island is in second position of American countries in gold medals (trailing only the US), has won more medals than any Latin American country, and is the most successful Olympic team (by total medals won) among those nations who have never participated in a Winter Olympics.

These athletic achievements are celebrated widely amongst the people of Cuba. People famously made markings in their doorways of the 2.45m height of Javier Sotomayor's 1989 world record high jump.

With Cuba now producing top athletes, some have relocated to the US and signed professional contracts with sporting teams and big brands. However, many would choose to stay if it wasn't for US blockade legislation making it impossible for them to earn money in the US while remaining based in Cuba. A recent deal which would have allowed Cuban baseball players to play for the US major league teams was reversed by the Trump administration.

When asked why he had turned down a professional boxing contract in the 1970s, Teófilo Stevenson famously said, "What is a million dollars worth compared to the love of eight million Cubans?"

"The major incentive is of a moral nature," said Raul Villanueva, vice president of the National Institute of Sports and Physical Education. "The commitment is a moral commitment. The main incentive for our athletes is to become a glory for the homeland."

In the 60 years since the foundation of INDER, the quality of sport and breadth of talent in Cuba have dramatically improved.

This important step in Cuba's history has not only produced world records and top athletes, it has increased the physical health and wellbeing of its population.

By remaining faithful to the principles of the Revolution and establishing a connection between socialism, mass participation and victory, INDER has radically transformed sport in Cuba.

Cuban Olympic Champions
REGLA TORRES
The International Volleyball Federation called her 'the best player in the world of the 20th century'. In her twelve years as the Cuban team leader, she won three consecutive Olympic titles: Barcelona 1992, Atlanta 1996 and Sydney 2000.
MIJAÍN LÓPEZ
López is considered the best Cuban wrestler in history and was a double Olympic champion in 2008 and 2012.
JAVIER SOTOMAYOR
Nicknamed 'The Prince of Heights', high-jumper Javier Sotomayor is still in possession of two of the oldest records in athletics: the 2.45m that he exceeded outdoors in 1993 and the indoor record of 2.43 metres.
OMARA DURAND ELIAS
Sprinter who has won medals and broken records at the 2012 and 2016 Paralympics in the 100 and 400 metre sprints for visually impaired athletes.

---