Northampton CSC AGM: International Solidarity with Cuba in the Trump Era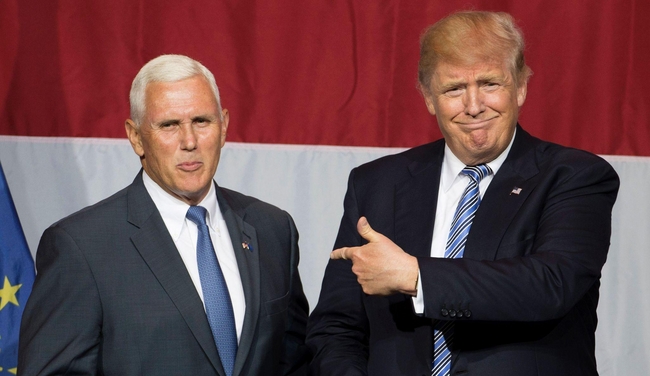 Northampton
Thursday, 24 November 2016, 7:30pm
You are invited to the AGM of the Cuba Solidarity Campaign Northampton branch and a presentation by Tom Collins who has recently returned from a visit to Cuba with an NUT delegation.
Nominations are invited for the posts of Chairperson, Treasurer and Secretary.
When: Thursday 24th November, 19.30
Where: The Lab, 95-97 Charles Street, Northampton, NN1 3BG
Agenda: See below
International solidarity with Cuba is vital in coming months following the election of Donald Trump.
CSC is concerned about the results of the US presidential elections and what they will mean for the future of Cuba-US relations when President Obama leaves office in January 2017.
The election of Donald Trump with Republican Party majorities in both houses of Congress threaten to undo recent improvements in Cuba-US relations.
Just days before the election, Mike Pence, Trump's running mate and new vice president elect said:
"Well let me make you a promise: When Donald Trump is president of the United States, we will repeal Obama's executive orders on Cuba."
"We will support continuing the embargo until real political and religious freedoms are a reality for all the people of Cuba. Donald Trump will stand with freedom-loving Cubans in the fight against Communist oppression."
Speaking at a rally in Miami in October, Trump said:
"All of the concessions that Barack Obama has granted the Castro Regime were done through executive order, which means the next president can reverse them – and that is what I will do, unless the Castro Regime meets our demands."
Republican majorities in both houses will bolster the influence of hard-line Cuban-American members of Congress to derail any anti-blockade legislation introduced in the future.
Meeting Agenda
Apologies
Minutes of the 2015 CSC-N AGM (Download here)
Chairperson's report for 2016
Treasurer's report for 2016
Review of the group's objectives
Discussion for activities in 2017
Election of Officers
Chairperson
Treasurer
Secretary
Presentation: NUT Delegation to Cuba - Tom Collins
AOB
Drinks and social discussion.
RSVP and nominations to cubasolidarity.northampton@gmail.com
Jerry Hawkins
Secretary
Cuba Solidarity Campaign - Northampton
---