Norfolk CSC: Comandante film screening and local group launch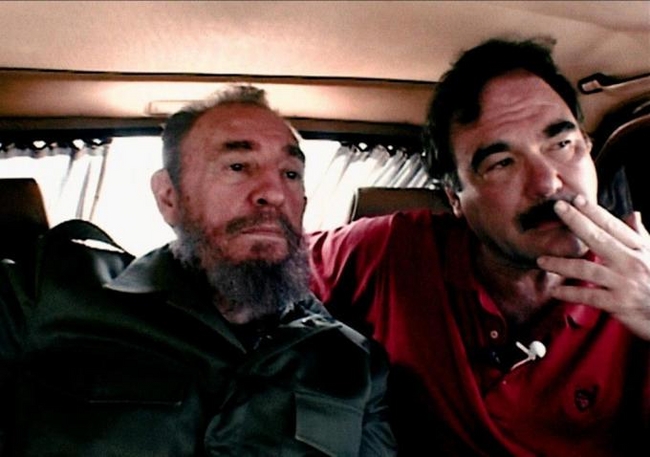 Norwich
Thursday, 26 January 2017, 7:30pm
Legendary director Oliver Stone turns to an entirely different genre of film in this intimate and controversial portrait of iconic Cuban leader Fidel Castro, a man who has spent more than half a century on the international stage. This unmissable documentary provides an illuminating insight into one of the world's most notorious leaders, who at times exists as little more than a beard, cigar and army fatigues. Yet he has remained one of the biggest thorns in the side of the US administration and its persistent antagonist.
From three days filming in Cuba , Stone edited down more than 30 hours of interviews and conversations to provide a candid and direct portrait of the leader . Fidel Castro touches on issues such as his rise to power, the state of the country, the Cuban missile crisis, the Bay of Pigs, the US embargo, the equally iconic Che Guevara, Chaplin and Brigett Bardo. Stone, co-participant in the film as interviewer, shares the risk with Castro of being in the camera eye, creating an intimacy that allows for unique responses from the Cuban leader that would never otherwise have been possible.
The Norfolk Cuba Solidarity Campaign will also be officially re-launching at the event.
---