Cuban Education - what can we learn from it?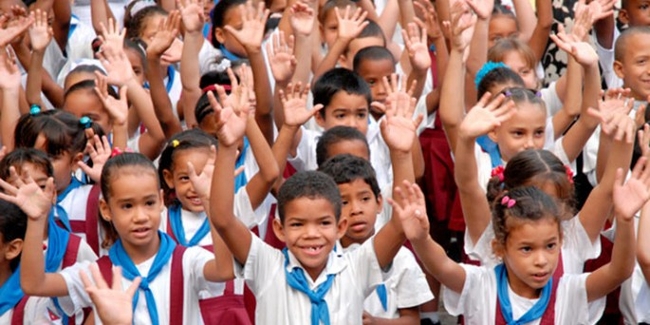 Oxford
Tuesday, 18 April 2017, 7:15pm
Oxford Cuba Solidarity Campaign and NUT Oxford present a public meeting:
With very special guest speakers from the Cuban teacher's union (SNTCED)
María Victoria Martínez Zaldívar (Regional Secretary)
Niurka González Orbera (National Executive)
We will also welcome Gawain Little, a local teacher and a National Executive member of the National Union of Teachers. Gawain has recently been on a delegation to Cuba and will be able to tell us what we can learn from the way Cubans teach their young people.
TUESDAY 18th APRIL 2017
ST ALDATES ROOM
OXFORD TOWN HALL
7.15 to 9pm
ALL WELCOME Please tell your friends!
---