Tyne & Wear May Day March and Rally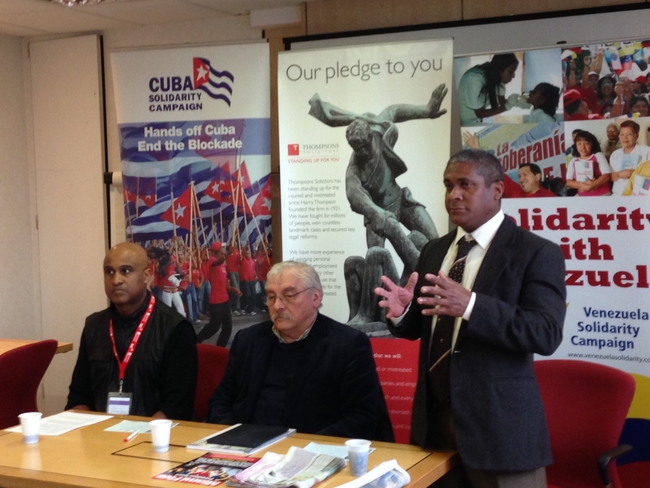 Newcastle
Saturday, 29 April 2017, 11:00am
Jorge Garcia, Political Counsellor at the Cuban Embassy, is one of the keynote speakers at the Tyne & Wear May Day march and rally in Newcastle upon Tyne on Saturday 29 April.
Come and hear him speak and also help out with the CSC stall at the rally.
The march assembles at 11 am at Princess Square, Newcastle (by the Central Library) at 11 am , and departs at 11.30 for the rally in Exhibition Park at 12.15 pm.
For further information email Martin Levy at martin@levytyneside.eclipse.co.uk, or phone 07799 040570.
---