Film screening: Looking for Laser Beam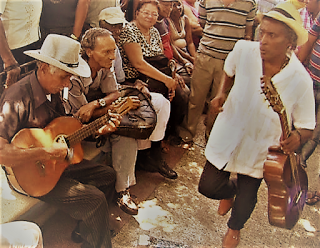 Canterbury
Tuesday, 30 May 2017, 7:00pm
East Kent Cuba Solidarity Campaign presents:
Looking For Laser Beam
with English Subtitles
When : Tues 30th May 2017, 7.00 pm
Where: The Friends Meeting House, 6 The Friars, Canterbury CT1 2AS
About:
This is a rare chance to see this musical documentary about the Cuban street musician 'Laser Beam'. With his amusing rhythmical songs about the successes and challenges of daily life in Cuban, he often attracts large audiences of locals. Come along and find out why.
A documentary you will not find anywhere else
Entrance is free but a donation is welcome
More info Twitter:@CSCEKent email CSCeastKent@yahoo.com
---