Norwich Pride & CSC Norwich present: Strawberry & Chocolate + talk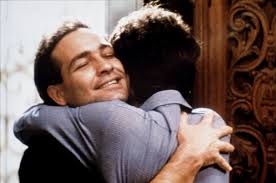 Norwich
Wednesday, 26 July 2017, 7:30pm
7.30pm Wednesday 26 July 2017
Free screening of Cuban feature film: Strawberry and Chocolate (1994, Cuba, directed by Tomás Gutiérrez Alea and Juan Carlos Tabío)
'I knew he was a homosexual,' David (Vladimir Cruz) says of Diego (Jorge Perugorria), 'there was chocolate and he chose strawberry', the incident occurs at a sidewalk café in Havana in 1979. David is a shy teenager, a member of the Communist Youth League. His handsome features catch the eye of Diego, a considerably older intellectual aesthete. He brings him to his house in an attempt to impress the culturally inclined David with his library and record collection. Assigned to investigate Diego by his fellow party members, David instead becomes immersed in a tender friendship; opening his mind to an alternative way of life in Communist Cuba.
Strawberry and Chocolate represented a cultural milestone in its release in 1994. One of the most popular films in Cuba it achieved unparalleled international acclaim, becoming the first Cuban film to receive an Oscar nomination for Best Foreign Film.
Made in collaboration with Juan Carlos Tabio, Strawberry and Chocolate arrived near the end of Tomás Gutiérrez Alea's career; a gentle comic work about friendship and coming-of-age which is also a staunch critique of homophobia.
Shown as part of Norwich Pride week in collaboration with Norwich Cuba Solidarity Campaign we also hope to arrange a panel discussion on LGBT issues following the screening.
More info CSC Norwich smelea@hotmail.co.uk
Venue
The Forum, Bethel St, Millennium Plain, Norwich NR2 1BH
---