Aleida Guevara 2017 Tour: Manchester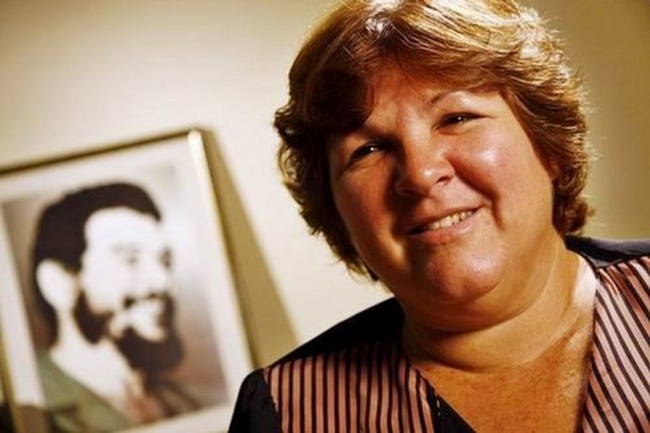 Manchester
Wednesday, 8 November 2017, 6:30pm
To mark the 50th anniversary of Che Guevara's death, and to revisit his enduring legacy, and that of Fidel and the Cuban Revolution, CSC is hosting a UK tour with Che's daughter, Aleida Guevara in November.
Aleida Guevara March is the eldest daughter of four children born to Ernesto "Che" Guevara and his second wife, Aleida March. She is a paediatrician, working at Havana's William Solar Children's Hospital and has also worked on medical brigades in Angola, Ecuador and Nicaragua.
Aleida will speak at a series of meetings and events including London, Denbigh (North Wales), Sheffield and Manchester.
Manchester: Wednesday 8 November, 6.30pm The Mechanics Institute, 103 Princess Street, Manchester, M1 6DD
With speakers:
Dr Aleida Guevara
Tony Lloyd MP, Shadow Housing Minister
Chair: Paula Barker, Unison North West Regional Convenor
The venue is fully accessible and CSC Manchester will be running a stall with membership forms and merchandise.
---