Cuba Today, Proud and Strong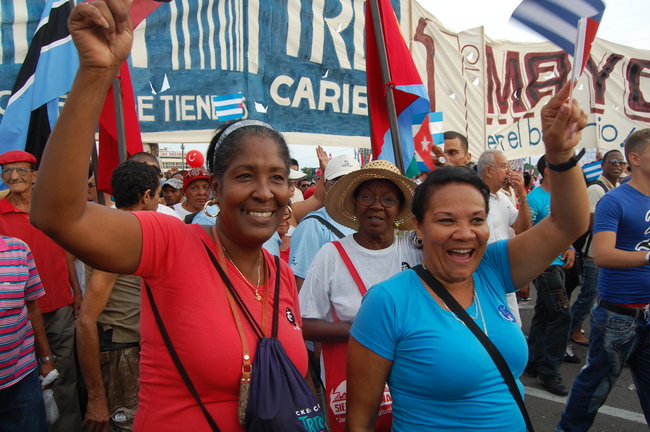 Coventry
Saturday, 28 October 2017, 11:00am
CSC Coventry & Warwicks invites you to a Public meeting on
Cuba Today, Proud and Strong
Speaker: Bob Oram, member of the National Executive Committee of the Cuba Solidarity Campaign
Nearly sixty years after their revolution, the Cuban people's sovereignty and independence are still under threat from U.S imperialism.
Living standards have suffered from the U.S blockades on trade and investment by overseas companies but the spirit of revolution is still strong, as Cuba builds its social services, most notably health and education, its tourism and it socialist market economy.
Come and take part in a wide-ranging discussion on its social and economic advances that inspire the progressive movements working to improve the condition of the mass of workers and peasants in Latin and South America.
The destructive force of Hurricane Irma has hit Cuba hard. Homes, crops and tourist centres have been battered by the storm. There will be a collection at the meeting towards the CSC relief aid appeal. Donations from trade unions and other organisations very welcome.
Saturday October 28, 11 am - 1 pm,
at Koco Community Resources Centre, The Arches Industrial Estate, Spon End, Coventry, CV1 3JQ
Free entry
For more info contact CSC Coventry : bj_moore@hotmail.co.uk
---