Sugar and Salt documentary and Young Trade Unionists' Brigade talk with Bernadette Lafferty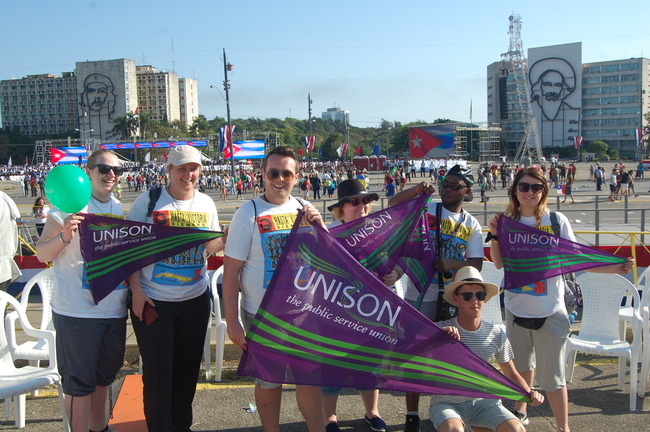 Glasgow
Thursday, 19 October 2017, 7:00pm
Scottish Cuba Solidarity Campaign presents:
Azúcar y Sal / Sugar and Salt
A documentary by Tobias Kriele & Martin Broschwitz, 2010, English subtitles. A film giving an uplifting and positive portrayal of the impact the revolution has had on four Cuban women and continues to have on the lives of others.
Plus a discussion with Bernadette Lafferty, who attended the young trade unionists' May Day brigade to Cuba on behalf of UNISON Scotland. Come along to hear about her first-hand experience of international solidarity in Cuba.
Thursday 19 October, 7pm: at STUC, 333 Woodlands Road Glasgow G3 6NG
---