OXFORD: Cuba-US Relations: Back to the future with Donald Trump? Arnold August 2018 Tour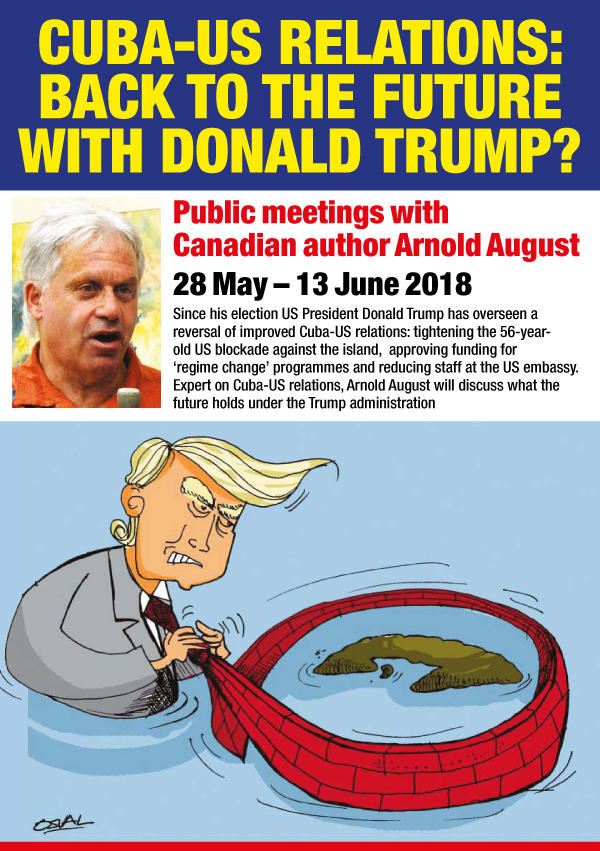 Oxford
Monday, 11 June 2018, 7:30pm
Cuba-US Relations: Back to the future with Donald Trump? Arnold August 2018 Tour
Canadian author and Cuba specialist, Arnold August is on a speaking tour of Britain in May/June 2018. He will visit CSC local groups to speak on Cuba – US relations from Obama through to Trump, and Cuba's future post Raúl Castro, who stood down as President of Cuba in March 2018. All these meetings are free to attend.
Mon 11 June, 7.30pm Oxford
The Lounge, East Oxford Community Centre, Princes Street, OX4 1DD
Paying Bar, free food and retiring collection for Oxford CSC.
---