CineCuba free monthly film club programme September-October 2018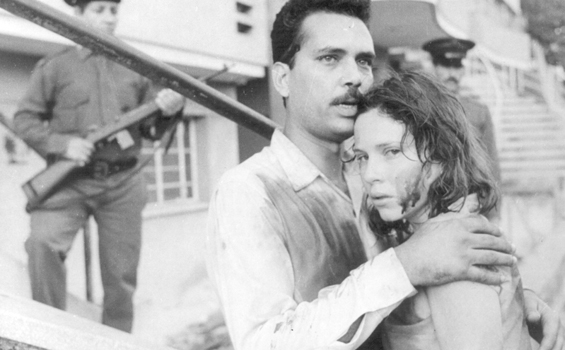 London
Monday, 24 September 2018, 7:30pm
Monday 24 September, 7.30pm: Dare to Dream (2017) dir. Jennifer Wager.
This inspiring documentary explores the global impact of ELAM (Cuba's Latin American Medical School) to improve health for the world's economically struggling communities. More than 26,000 doctors have graduated from ELAM since its inception in 1999, including 145 US doctors on full scholarship.
Monday 29 October, 7.30pm: Strawberry & Chocolate (1993) dir. Tomás Gutiérrez Alea. Feature film. The story of an unlikely friendship between two men in Havana who couldn't be more different - one a middle-aged, gay artist and the other a young, heterosexual Communist - explores intolerance and homophobia in 1979 Cuba, asking: what is it to be revolutionary? With its brilliantly witty lines and romantic-comedy format, the film was hugely popular across the island and marked a crucial opening for the country's LGBT revolution. It was also the only Cuban film to be nominated for an Oscar in the US.
Venue: upstairs at The Calthorpe Arms, 252 Grays Inn Rd, WC1X 8JR
North London Cuba Solidarity Campaign's film club CineCuba on the last Monday of the month (excl. bank holidays), upstairs at The Calthorpe Arms, 252 Grays Inn Rd, WC1X 8JR. With invited speakers, showing feature films and documentaries from or about Cuba. Free entry but donations welcome. For info contact: northlondoncsc@gmail.com
---