Cuba for Beginners!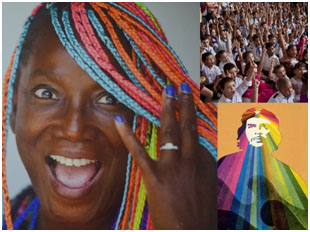 Central Birmingham
Tuesday, 2 October 2018, 7:15pm
Cuba for Beginners is aimed specifically at those who DON'T know about the huge achievements of the Cuban Revolution (60th anniversary 1st Jan 2019) and the pressures and challenges the continual US blockade creates for the Cuban people. ALL welcome.
Tim Hollins, Mogs Russell and Helena France went to Cuba with the CSC trip "Following Fidel" in November 2017, so this will be a chance to find out something of what they experienced, and get a first taste of life in Cuba - and to find out what Birmingham CSC has planned for the coming months.
There will be plenty of information, some music, a slideshow, information on how to visit Cuba, & some inspiration too!
Tuesday 2nd October 2018, 7.15pm (room open from 6.45) - 9pm finish
venue: UNISON West Midlands regional centre, 24 Livery St. B3 2PA
(opposite Livery St car park, / Snow Hill station / off Colmore Row).
Hosted by Cuba Solidarity Campaign Birmingham.
Thanks for sponsorship by UNISON International - West Midlands
more info contact Tim bhamcsc@gmail.com
---