AGM to welcome Cuban doctor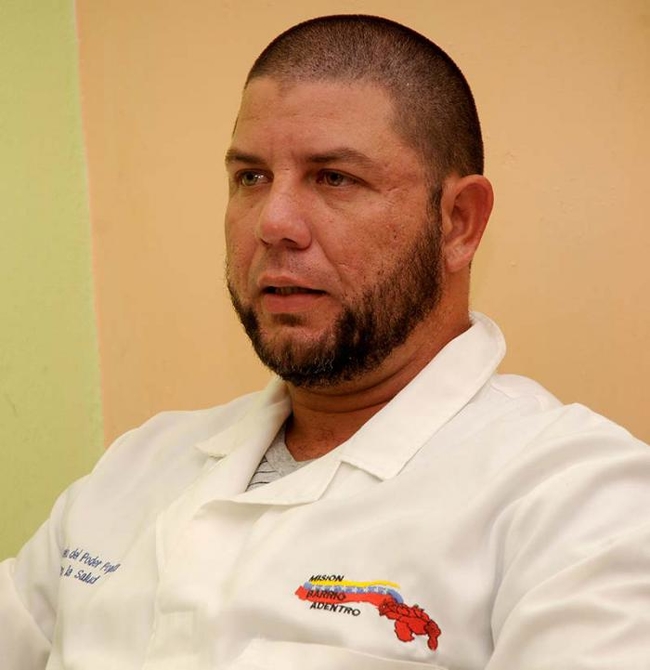 Hamilton House Mabledon Place London,WC1H 9BA
Saturday, 8 June 2019, 10:30am
Medical brigade volunteer to speak at AGM
CSC is honoured to welcome a special guest speaker, Dr Enmanuel Vigil Fonseca, to its Annual General Meeting (AGM) in June. Dr Fonseca is a member of Cuba's Henry Reeve Emergency Medical Brigade. He will talk about his nine years of experience working in emergencies from the Ebola outbreak in West Africa to floods in Ecuador, as well as four years in Venezuela as part of the Barrio Adentro programme.
Enmanuel will join our other guest speaker, Cuban Ambassador HE Teresita Vicente, in a very special AGM to celebrate the 60th anniversary of the Cuban Revolution. The Cuba60 exhibition will also be shown at the event, a film on Cuban medical brigades, and all attendees will receive a special limited edition Cuba60 commemorative lanyard.
The AGM will take place on Saturday 8 June at Hamilton House, Mabledon Place, WC1H 9BA – the NEU headquarters in London. Doors open for registration from 10am and the AGM runs from 10.30am–4.30pm.
The AGM comes at an important time. Cuba now has a new president and constitution since last year's meeting. There is optimism about improved UK-Cuba relations following the Cuban President Miguel Díaz-Canel's visit to Britain and meeting with government officials in November 2018, and the return visit by Prince Charles to Cuba in March 2019. However, at the same time, the US government is funding destabilisation programmes, threatening regime change, and tightening the blockade to deter international investment.
The AGM will provide updates on this and more, as well as discussing strategies to build the Campaign, reviewing the last year of activities and Annual Plan, and debating motions on Cuba's response to climate change, Latin America and the Trump administration's tightening of the blockade.
We know that there are many challenges ahead for the Cuban people, and they will need our focussed solidarity more than ever.
The AGM is free to the public and open to all, but only CSC members and affiliates are able to propose and vote on motions, and elect the 34 members of the National Executive Committee.
---