CSC Oxford public meeting: A Brigadista in Cuba - International Solidarity in action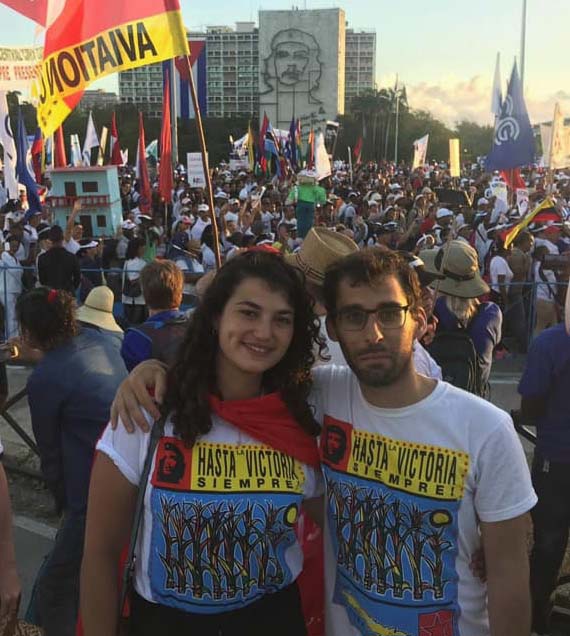 Oxford
Thursday, 25 July 2019, 7:30pm
Cuba Solidarity Oxford invites you to our meeting & 26th July Movement Celebration in the
60th Anniversary year of the Cuban Revolution

"A Brigadista in Cuba - International Solidarity in action!"
Speaker: Becky Boumelha
Delegate from Unite South East Region on a Cuba Solidarity young Trade Unionists' brigade on the 60th anniversary of the Cuban Revolution and the 80th anniversary of the CTC (Cuba's TUC).
Becky joined 300 brigadistas from across the world to celebrate May Day in Havana this year. She will tell us some of her personal experiences, bring us up to date with developments on the Island and be ready to answer questions!
Thursday 25th July at 7.30pm
Venue: St Aldates Room, Oxford Town Hall, St Aldates Street, Oxford OX1 1BX
Free entry, all welcome.
For more info contact CSC Oxford cubasolidarityoxford@yahoo.co.uk
---