CSC Birmingham presents: Cuba's model of Green Sustainable Development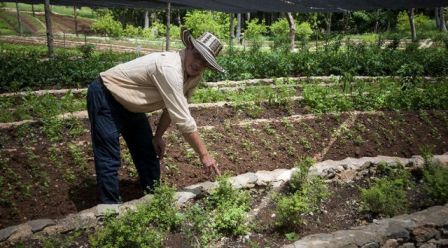 Birmingham city centre
Sorry this event has been postponed for the timebeing (CSC Birmingham 16/03/20)
Cuba shows us the way it can be done!
With speaker Wendy Emmett, CSC National Executive, expert on "Green Cuba" and recent visitor to Cuba.
Wendy will be showing how the 60 year illegal blockade of Cuba has forced the island into its own innovative model of sustainable development, where, uniquely in the world, high levels of education, health care, artistic and other human development etc are combined with ultra low emissions and sparse use of resources / fossil fuels etc. This has led to Cuba recently being officially rated No.1 country in the world on the Sustainable Development Index. Wendy's recent trips to Cuba means she is bang up to date with information about modern "Green Cuba" as well as the effects of Trump's attempts to tighten yet further the blockade. What are they so afraid of?...
Date: Wed 25th March 7pm - 9.30pm
Venue: Friends of the Earth, 54 - 57 Allison St B5 5TH (Birmingham City Centre)
Entry: Free / donation, refreshments.
NB. Warehouse Cafe (ground floor) open 6pm til 11pm.
more info: Tim Hollins, CSC Birmingham bhamcsc@gmail.com
---