Screening of Strawberry and Chocolate, plus Mike Jackson of LGSM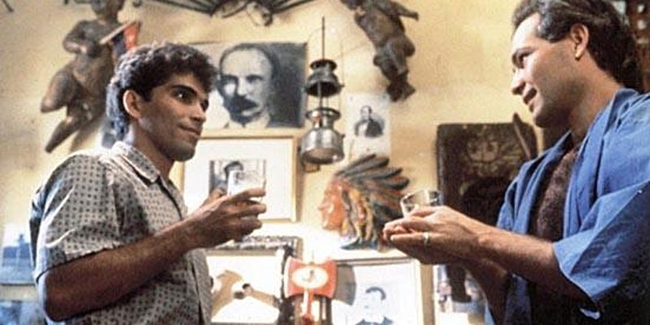 Online
Friday, 27 November 2020, 7:30pm
Streatham Labour Film Club presents a screening of
Strawberry and Chocolate
followed by a Q&A with Mike Jackson, secretary of Lesbians and Gays Support the Miners and others.
About the film
This Oscar nominated film is the story of two men who are opposites, one gay, the other straight, one a fierce communist, the other a fierce individualist, one suspicious, the other accepting, and how they come to love each other.
Diego, a cultivated, homosexual and skeptical young man, falls in love with a young heterosexual communist full of prejudices and doctrinal ideas. First come rejection and suspicion, but also fascination. Fresa y chocolate is a coming-of-age story, told through the development of a great friendship which overcomes incomprehension and intolerance.

Guest Speakers:
Mike Jackson: Mike Jackson is National Secretary of Lesbian and Gays Support the Miners (LGSM). Mike is a key figure portrayed in the 1984 film 'Pride', which depicts the true story of a group of lesbian and gay activists who raised money to support mining communities during the 1984 UK miners' strike. Mike knows Cuba well and has participated in the annual IDAHO celebrations in Havana. Mike also co hosted a UK speaking tour from Mariela Castro who leads the work of Cuba's Centre for Sexual Eduation, (CENESEX) in Cuba promoting equalities.
Emily Kirk, aacademic and author of 'Cuba's Gay Revolution: Normalising Sexual Diversity Through a Health-Based approach'.
Full details and regstration details are available here
---