Latin America Conference – ¡Adelante! 2021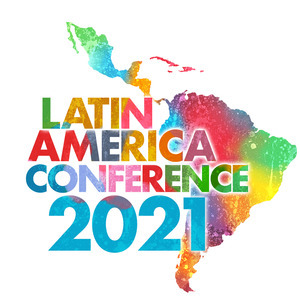 Friends House, 173-177 Euston Rd, London NW1 2BJ (Nearest tube: Euston)
Saturday, 4 December 2021, 10:00am
Tickets £10 waged/ £8 unwaged.
Book online here or call 020 7490 5715
Three plenaries, a film festival, 21 seminars including sessions on Venezuela, Nicaragua, Brazil, Bolivia, Chile, Colombia, Mexico, Ecuador and COP26 are on offer at the Latin America Conference this Saturday. The conference brings together over 80 experts, academics, trade unionists, politicians, and activists from the UK, Europe and Latin America.
There are also three great Cuba seminars included in the programme too.
Cuba Seminars at Latin America 2021:
Manufacturing Dissent – US funding and media reporting
The impact of 60 years of economic warfare against Cuba has been exacerbated in the last two years by increased US sanctions and the impact of COVID-19. In addition, Cuba is now fighting a relentless and well-funded campaign of disinformation and subversion from the US. Just like the blockade, this aggressive policy aims to provoke violent unrest, destabilise the government and create the conditions for US intervention.
Innovation from adversity – advances in science, culture, environmental protection and popular participation
In the face of a vicious blockade Cuba continues to develop its society for the good of all. This seminar explores some of Cuba's achievements in more detail including impressive advances in healthcare and particularly Cuba's development of its own national vaccines for COVID-19 and Tarea Vida (Life Task) an ambitious 100-year project to comate climate change.
Unhappy Birthday – US intensifies its economic warfare as blockade enters 60th year
Despite his election promises, President Biden has done nothing to reverse the 243 extra sanctions and punitive measures imposed against Cuba under Donald Trump. As the blockade enters its 60th year how can Cuba emerge from the economic and health crisis of the pandemic and build a better world for its people in the face of renewed threats from its powerful neighbour?
Bringing together experts, academics, trade unionists, politicians, and activists from the UK, Europe and Latin America
Other sessions include:
Biden Vs Trump: what difference does it make to Latin America?
Solidarity with Bolivia – social progress, democracy & equality
Peru – Where now after the Left's presidential election victory?
Brazil – could the growing resistance the far-right Bolsonaro signal Lula's return?
Argentina – alternatives & resistance to neo-liberalism
Venezuela – End the sanctions, Give back the gold
Colombia – can the people win peace and justice?Cuba: Manufacturing Dissent – US funding andmedia reporting
Nicaragua: Nicaraguan elections and beyond
Nicaragua: Climate crisis, COP26 and the Rural Workers Association
Plus:
LatinFilmFest21 featuring films, documentaries and special guests for Q&As
Info and sales stalls from more than 30 UK based organisations
---