CSC Norwich: Beyond the Blockade - Education in Cuba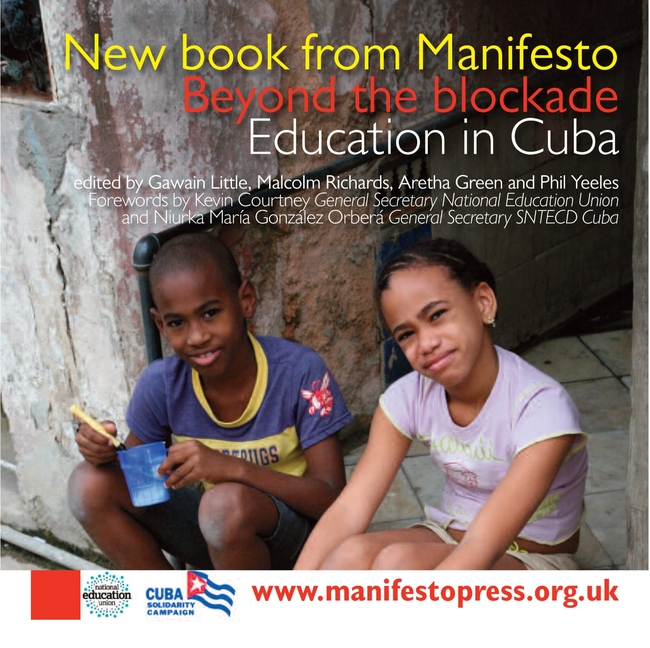 Norwich
Tuesday, 16 November 2021, 7:30pm
Tuesday 19:30-21:00
Venue: The University of East Anglia -Arts 01:01
Norwich Research Park, Norwich, Norfolk NR4 7TJ
The National Education union has been sending annual solidarity delegations to Cuba since 2016. The aim of these delegations is to twofold. They serve a practical purpose in breaking the illegal US Blockade of the island that has been in place for over 60 years. But they are also an opportunity for British educators to experience the Cuban education system first hand.
Join Norwich CSC for a book launch and discussion about 'Beyond the blockade' a compilation of the experiences of teachers on NEU delegations. Two Norfolk based NEU members who contributed to the book will be discussing their experiences on delegations to Cuba.
Chris Smith is a former local high school history teacher who was part of the last NUT delegation to Cuba in 2016 and he now works full time for the NEU. He wrote a section in the book entitled 'When teacher's opinions matter'.
Gawain Little Norwich primary school teacher and Chair of the NEU International Committee. He wrote a section in the book entitled 'Democratic engagement in Cuba's schools' .
In conjunction with Hazel Marsh PPL
Room is wheelchair accessible, and doors open at 19.00.
Buy the book Beyond the Blockade - Education in Cuba here
---