New films to premiere at CSC Annual General Meeting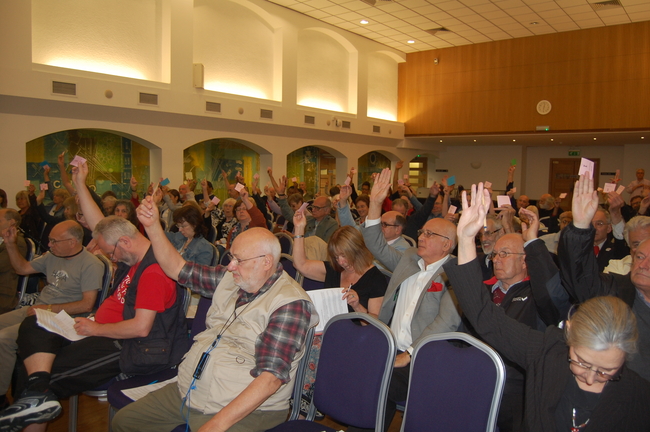 Mabeldon Place, London
Saturday, 10 June 2017, 10:30am
The Cuba Solidarity Campaign's Annual General Meeting for 2017 will take place on Saturday 10 June at Mabledon Place, the NUT headquarters in London. Doors open for registration from 10am and the AGM runs from 10.30am – 4.30pm
A number of special guest speakers will address the AGM. This year we will also see the premieres of two wonderful films about the Miami Five Freedom Tour and the London memorial event for Fidel Castro, plus a special message recorded for the meeting by Fernando Gonzalez of the Miami Five and new President of the Cuban Friendship Insititute(ICAP).
The AGM comes just six months into the Presidency of Donald Trump and members and affiliates will be able to discuss the impact of the new administration on the US – Cuba relationship. Together we will discuss the strategy for CSC to take the campaign against thebBlockade forward within this new environment. We know that there are many challenges ahead for the Cuban people and we need to continue to focus our campaigning work at this time.
The AGM is free and open to all, but only CSC members and affiliates are able to propose and vote on motions, and elect the 34 members of the National Executive Committee.
If you are a member of CSC and have not received your AGM papers by the end of April or if you need advice or assistance with accommodation in London in order to attend, please call 020 7490 5715 or email office@cuba-solidarity.org.uk.
NUT HQ, Hamilton House, Mabledon Place (off Euston Road), London WC1H 9BD
Nearest tube: Euston or Kings Cross
---