Curry for Cuba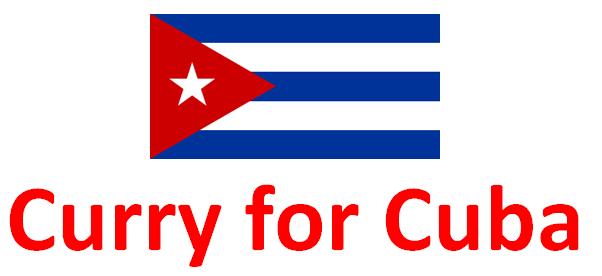 Derby
Monday, 3 October 2016, 7:30pm
Why?
We are delighted to announce the 9th Curry for Cuba dinner. Money raised will go to the Music Fund for Cuba, which was established in memory of the singer Kirsty MacColl who was inspired by Cuba and its music.
• The economic blockade of Cuba by the USA is still in place and makes it difficult for Cuba to purchase musical instruments
• Cuba has a proud record of international solidarity
• Cuba currently has over 50,000 health workers in 70 countries round the world
Where?
At the new Shalimar Gold Restaurant, on the corner of Midland Road and Carrington St
• The Shalimar Gold Restaurant
15 Midland Road
Derby
DE1 2SN
When?
• Monday 3 October 2016 at 7.30 pm
How much?
• £20 per head, of which £10 will go to the Music Fund for Cuba
What?
• Poppadums and pickles followed by a variety of Indian dishes including a vegetarian option
How to book?
• Places need to be booked in advance as space is limited
• Please let Imti Choonara know by email before Thursday 29 September
• Email: imti.choonara@nottingham.ac.uk
---