Obama Administration Outlines Plan to Close Guantanamo
This article originally appeared on TeleSUR | Monday, 27 July 2015 | Click here for original article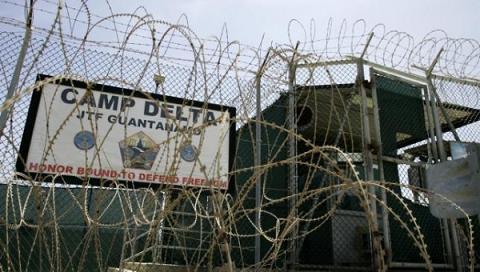 The Obama administration hopes to garner support from members of Congress in order to close the Guantanamo Bay detention facility.
President Obama's top counterterrorism advisor Lisa Monaco has outlined details of a plan to close the U.S. military prison at Guantanamo Bay.
During a speech at the Aspen Security Conference on Saturday, Monaco revealed that the Obama Administration is drafting a proposal that will be submitted to members of congress.
According to Monaco, the plan would involve a wide range of security measures to facilitate prisoner transfers including 52 detainees who have been determined as eligible for release by the U.S. Government, while relocating the rest to maximum-security facilities in the United States.
"It means a painstaking establishment of security protocols that would govern the transfer of that individual," Monaco stated.
According to 2013 Pentagon data, the United States has spent more than $5 billion on detention operations at Guantánamo Bay since the facility was first established in 2002.
President Obama in recent months has made a new push to close the controversial facility, aiming to make good on a campaign pledge before he leaves office.
However, Republican representative Michael McCaul of Texas, chairman of the House Homeland Security Committee, criticised Obama's policy on Saturday calling it "reckless and dangerous policy."
Previous attempts to close the facility have been blocked by provisions included in annual defense authorisation laws.
Meanwhile, at a ceremony on Sunday, Cuba's Vice President, in referring to a new era of relations with the U.S, once again demanded the return of the Guantanamo Naval Base, where the US prison is housed on occupied territory taken from Cuba in 1898.
---