Noam Chomsky Says US Turned to Cuba Due to Increasing Isolation
This article originally appeared on TeleSUR | Tuesday, 21 July 2015 | Click here for original article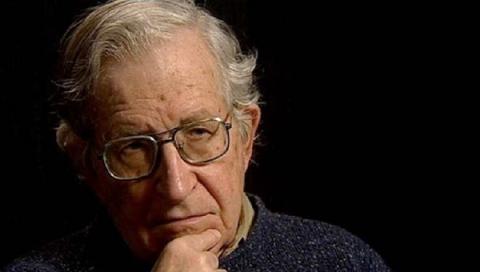 The U.S. was on the verge of being completely isolated from its own 'backyard,' Latin America, in the 2015 Summit of the Americas.
Internationally renowned linguist and intellectual Noam Chomsky told Mexican newspaper La Jornada Monday that because Washington was becoming increasingly isolated from 'their own backyard,' Latin America, they decided to normalize relations with Cuba.
Chomsky said the fourth Summit of the Americas of 2012 in Colombia was a major turning point for the United States, as it saw itself along with Canada, completely marginalised from all the crucial issues being debated, including Cuba.
"As the summit in Panama (April 2015) neared, something had to be done because the United States face the possibility of being excluded from the hemisphere all together," he said in an exclusive interview with the leftist Mexican newspaper.
The U.S. political commentator and writer said it "was then that Barack Obama dramatically preached that the United States policies to take democracy and human rights to Cuba had not worked."
He added that at that point, President Obama decided new measures and strategies had to be implemented in the case of Cuba in order for Washington to achieve its objectives, and therefore decided out of convenience to allow Cuba "escape, slightly, from international isolation."
So, the change of U.S. foreign policy toward Cuba was the result of the notable changes occurring in Latin America in the last few years, which isolated Washington more and more from its own "back yard," forcing them to change their position regarding the island nation, Chomsky said.
La Jornada interviewed Chomsky in the context of the reopening of embassies between the U.S. and Cuba in each other's capitals and why suddenly after 50 years Washington decided to reestablish diplomatic relations with Havana.
"The reason for U.S. policy change is pretty clear. For over decades in surveys, the U.S. population has expressed their support for normalisation of relations.
However, by norm, public opinion is ignored. What is more interesting is that greater sectors of the U.S. capital have been in favour (of the normalisation of relations): such as pharmaceuticals, energy and agro-industrial sectors, among others. Usually, these are the sectors that in effect make the decisions, but when they are ignored, this only goes to show that there is an even greater interest in government," he pointed out.
"This greater interest of the government is very clearly defined in official internal documents that resume it this way: The successful Cuban defiance of U.S. foreign policy, which emerges from the Monroe Doctrine, cannot be tolerated," Chomsky said.
He basically called this policy the doctrine of the mafia, "which seeks to impose that world order and it is understandable, according to what is frequently explained in those internal official documents, which establishes that disobedience (to that doctrine) potentially turns into what Kissinger called 'a virus,' which can spread infection and thus dismantle the whole control system."
He further explained that in the case of Cuba, that doctrine was based on isolating and controlling that virus at whatever cost since the beginning of the Cuban revolution until recently. "But something changed," he noted, saying with irony that since the "terror policies of economic strangling had failed, the United States was forced to resort to other measures to take Cuba to the elevated norms of Honduras, Guatemala and other countries, traditionally benefited by the American nobility."
However, major differences remain between both countries, particularly regarding the U.S. illegal occupation of Guantanmo Bay— U.S. Secretary of State John Kerry said he would not discuss this issue – and the arbitrary blockade Washington imposed on the Caribbean nation over 50 years ago, which the Cuban Foreign Minister Bruno Rodriguez demanded Monday it be lifted.
---