Chavez-Castro Initiative to Aid the Blind has Helped 4 Million
This article originally appeared on TeleSUR | Tuesday, 28 July 2015 | Click here for original article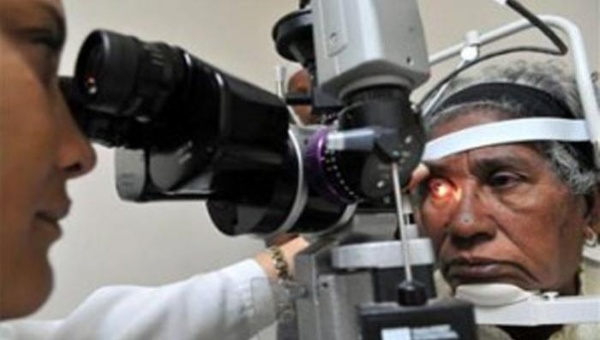 The aid mission is well on its way to meeting the goal of helping 6 million people.
The 'Operation Miracle' Mission (Mission Milagro), the Cuban-Venezuelan aid mission for the blind, has helped 4 million people since its creation just over 10 years ago, Venezuelan officials announced Monday.
The initiative was started by the former socialist presidents of Venezuela and Cuba, Hugo Chavez and Fidel Castro, in 2004 in order to provide free treatment for people suffering from treatable blindness or visual deficiencies and living in poverty.
The 4 million who have so far benefited from the treatments have mostly been from Latin America, but the project has also helped people in Africa and the Caribbean.
According to officials, Operation Miracle is well on its trajectory to meet the former leaders' goal of helping 6 million people.
"This is such a powerful mission, which has become so widespread across the continent and beyond, including in Africa, that the goal set by Fidel and Chavez of 6 million patients is a goal that we are close to meeting," said Venezuelan President Nicolas Maduro.
The treatments include consultation and general pediatric ophthalmology, neuro-ophthalmology, as well as low vision and retina treatment among others.
---