US Blockade Cost Cuba $117 Billion, UN Reports
This article originally appeared on TeleSUR | Thursday, 6 August 2015 | Click here for original article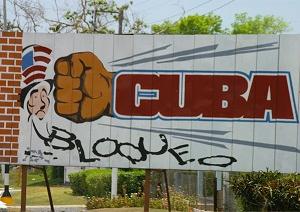 The small Caribbean island has been hard hit by the U.S. blockade.

Cuba lost out on US$117 billion between 1960 and 2014 due to the U.S. economic blockade on the country, according to the United Nations' Economic Commission for Latin America and the Caribbean.
"In the U.N. General Assembly we calculated the cost of the blockade was approximately US$117 billion," said executive secretary of ECLAC, Alicia Barcena.
However, this year Cuba's economy has grown by almost 4 percent, according to the U.N. body.
Last month, Cuba opened up its embassy in Washington after a long freeze in diplomatic relations between the countries. The U.S. will open its embassy in Cuba on August 14.
The events are part of renewed relations between the U.S. and Cuba, which lie just 90 miles apart, but so far the U.S. has refused to end the economic blockade, or comply with Cuban demands to close Guantanamo Bay prison and end the illegal U.S. occupation of that territory.
---