Survey: Renewal of US-Cuban Relations Receives Broad Support
This article originally appeared on TeleSUR | Thursday, 13 August 2015 | Click here for original article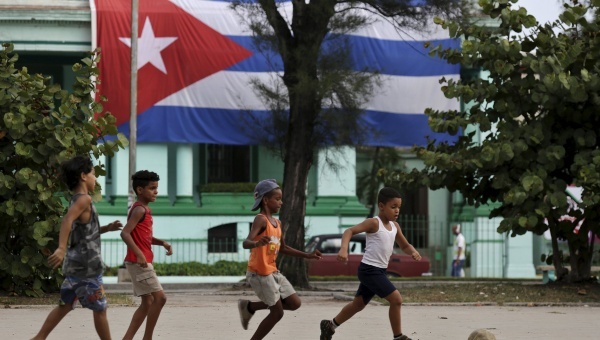 Most U.S. and Latin American citizens want the U.S. government to put an end to the blockade on the island.

As U.S. Secretary of State John Kerry is about to inaugurate the historical reopening of the U.S. embassy in Havana, Cuba, people surveyed in five Latin American countries and in the United States overwhemingly approve the normalisation of the relations between the two nations.
Nearly three-quarters of U.S. citizens surveyed, 73 percent, said they supported the U.S. renewing ties with Cuba, the Pew Research Center found, and as much as the 77 percent supported the move in the five Latin American countries surveyed (Argentina, Brazil, Chile, Mexico and Venezuela).
Similar rates also wants the U.S. government to put an end to the blockade on the island, which was implemented over half a century ago and caused severe damages to the Cuban people: 72 percent in the United States and 76 percent in Latin America.
According to a recent report issued by the United Nations' Economic Commission for Latin America and the Caribbean, Cuba lost out on US$117 billion between 1960 and 2014 due to the U.S. economic blockade on the country.
Cuba and the United States formally resumed ties after 54 years and the Cuban flag was raised over the Caribbean island's embassy in Washington.
The end of an icy era in relations between Washington and Havana has been applauded by the world, but there are complex issues to resolve in order to reach full normalization, as the blockade still in force since 1962 while the territory of Guantanamo has not been returned since 1903 when it was rented without a contract completion date.
---