New All-Party Parliamentary Group (APPG) on Cuba
Campaign News | Wednesday, 24 June 2015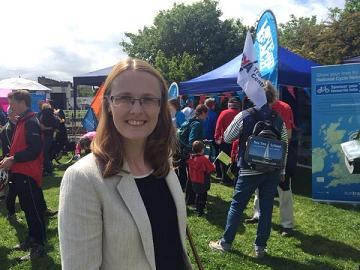 Cat Smith MP elected new Chair of the APPG
Parliamentarians have come together to reconvene a new All-Party Parliamentary Group (APPG) on Cuba .
The Group met in June and elected a new Chair, Cat Smith MP (pictured), as well as Vice-Chairs from across the political spectrum - Baroness Hooper, Lord Kilclooney, Angus Brendan MacNeil MP, George Kerevan MP and Grahame Morris MP.
At the first meeting the Cuban Ambassador Teresita Vicente gave a brief update on the latest developments and welcomed the re-establishment of the APPG.
The group plans to foster relations with its counterparts in Cuba and help promote UK-Cuba cooperation and understanding, including the encouragement of British investment in Cuba.
With the influx of newly-elected MPs, the group is now over 80 strong and will hold regular briefing meetings to raise awareness and understanding of the developments within Cuba and in particular its relationship with the United States.
---