Raúl Castro expected to address UN meeting of world leaders
The Guardian | Wednesday, 16 September 2015 | Click here for original article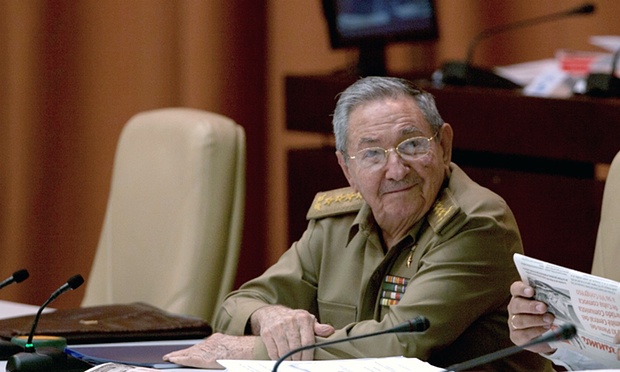 Cuban president Raúl Castro is expected to address the annual United Nations gathering of world leaders later this month for the first time, the UN has indicated. It would be Castro's first trip to the United States as president.
An updated UN list of speakers notes that the Cuban head of state will speak at the gathering on 28 September, the same day that President Obama is to speak. Diplomats for the two countries last week formally launched the process of normalising the US-Cuba relationship, one of the top foreign policy achievements of Obama's presidency.
In April, Obama and Castro sat down together in the first formal meeting of the two country's leaders in a half-century.
Castro took over Cuba's presidency from his brother Fidel, who stepped down in 2008 after decades in power.
A spokesman for Cuba's mission to the UN did not comment Tuesday on Castro's expected visit and only referred to the UN list of speakers.
Castro first will play host as Pope Francis visits Cuba from 19-22 September, ahead of Francis' own first trip to the United States.
More than 160 heads of state and government are to attend this month's UN meeting, including, for the first time, Chinese president Xi Jinping. Russian president Vladimir Putin and Iranian president Hassan Rouhani are also among the first day's speakers.
---