New fines for French bank for its business with Cuba
Granma (Español) | Wednesday, 21 October 2015 | Click here for original article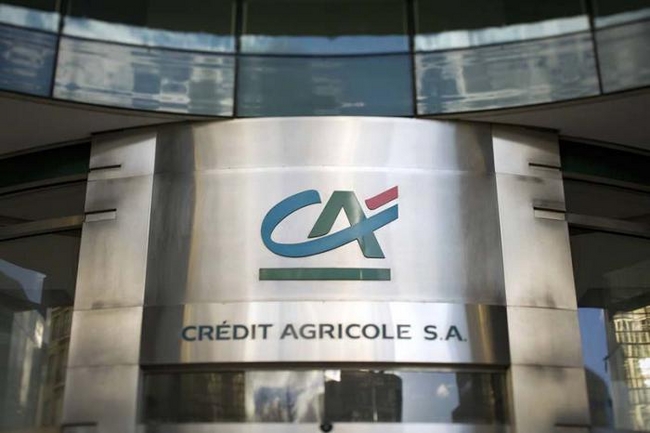 The total amount of the fine payable by the bank Credit Agricole $1,116 million
Crédit Agricole is the second French bank to be fined by the US authorities for violating the blockade laws against Cuba.
PARIS: French bank Credit Agricole agreed Tuesday to pay more than a billion dollars to the US authorities to settle the process in which it was involved for alleged violations of the rules of trading with Sudan, Iran, Myanmar and Cuba.
The total amount of the fine is $1,116 million US, of which $329 million will go to the Treasury Department, $90 million to the Federal Reserve, $385 million to the Department of Financial Services of New York, $156 million to the Attorney's Office for the District of Manhattan and an equal amount for the Office of Attorney for the District of Columbia.
With the agreement announced Tuesday, Crédit Agricole reached an understanding with the Office of Foreign Assets Control (OFAC) of the Treasury Department.
Most of named transactions took place between 2003 and 2008 by the US subsidiary of the French bank with an estimated total of $32,000 million.
According to the OFAC report, the French bank processed 173 electronic transfers linked to Cuba, to or through financial institutions located in the US, for slightly more than $97 million.
Crédit Agricole is the second French bank to negotiate with US authorities for violating the blockade laws against Cuba and US regulations to sanctioned countries or those included in the US list of 'State sponsors of terrorism'.
Last year French bank BNP Paribas, faced a fine of nearly nine billion dollars for similar reasons. Other banks such as Credit Suisse and the German Commerzbank have also been sanctioned .
However, this is the first case of this size that has come to light since the restoration of diplomatic relations between Cuba and the US and the opening of embassies in Washington and Havana.
Although Cuba was excluded from the unilateral 'State sponsors of terrorism' list in May this year, the current blockade laws still prohibit the use of the dollar in international transactions, regardless of whether they are legal.
Last January the US authorities applied a new group of executive measures to boost bilateral exchanges in some sectors, mainly remittances, travel and telecommunications between the two countries.
Cuba says the impact of these new measures is limited as the bulk of the blockade laws are still standing. Situations like those of Crédit Agricole show that the US financial harassment to the island is not over.
This October, the United Nations will vote again on the economic, political and financial blockade against Cuba that has spanned more than half a century.
---