Ecuador Graduates 1,500 Community Health Workers Thanks to Cuban Medics
Telesur | Wednesday, 30 December 2015 | Click here for original article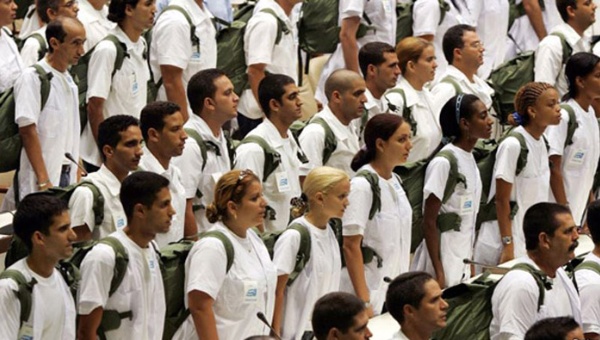 The graduates are community leaders and were picked by their own community to be part of the programme.
Over 1,500 community health care assistants graduated in Ecuador on Wednesday in collaboration with the Cuban medical brigade.
Following a two-year training by Cuban medical professionals, the 1518 Ecuadorean graduates will work to promote health and prevent illnesses in their own communities, state news agency Andes reported.
"They will be the representatives of public health in their communities, their duty is to interact with the people, identify risks and help raise the population's quality of life," said professor Caridad Guardado, who along with other Cuban colleagues participated in training the students.
"With the prevention activities that technicians must deploy, the aim is to reduce illness and mortality, with a particular emphasis on the mother-child programme," Guardado added.
All the students are community leaders and were selected by people from their own communities to be part of medical program.
Each community will enjoy the presence of a multidisciplinary team, each member specialising in specific functions. Doctors will provide medical care, nurses monitor and take care of patients while the technicians are responsible for the prevention and promotion of health in the community.
As part of a larger policy of internationalism, there are currently 52,000 Cuban doctors working in 66 countries worldwide. Through this agreement, the Ecuadorean government is seeking to expand its medical grid to make healthcare a universal and human right even in remote areas.
---