New Year Messages from the Miami Five's Gerardo and Ramon
Campaign News | Friday, 1 January 2016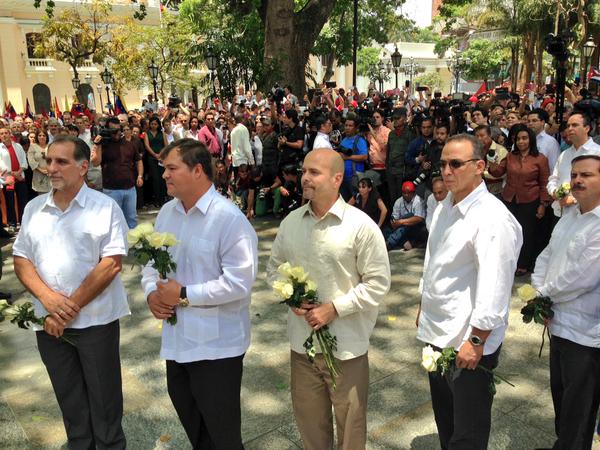 We want to wish to all our sisters and brothers around the world a very happy Holiday Season and a peaceful 2016.
As we move into the new year we are remembering all of the people whose efforts made possible the happiness we are now enjoying.
We are eternally grateful to all of you.
With thanks and solidarity,
Adriana, Gerardo and Gema
Dear Brothers and Sisters :
This year 2015 has been very intense and emotional for all of us, "the Cuban five" and our families. Finally, we conquered freedom in 2014 thanks to your support and solidarity. This victory belongs to everyone who accompanied us for more than 16 years in U.S. prison.
Thanks to you all we are now free and living in our lovely Cuba. Our happiness is complete.
Please, receive all our love and gratitude. We wish the best in the New Year. We shall continue united in the new battles for our country and humanity!
HAPPY NEW YEAR 2016!!!!!
LONG LIVE THE 57 ANNIVERSARY OF OUR REVOLUTION!!!!
FIVE HUGS!!!
Ramon Labañino Salazar and family
December 28th, 2015.
---