US State Department to Give $5 Million to Cuban 'Civil Society'
Telesur | Tuesday, 12 January 2016 | Click here for original article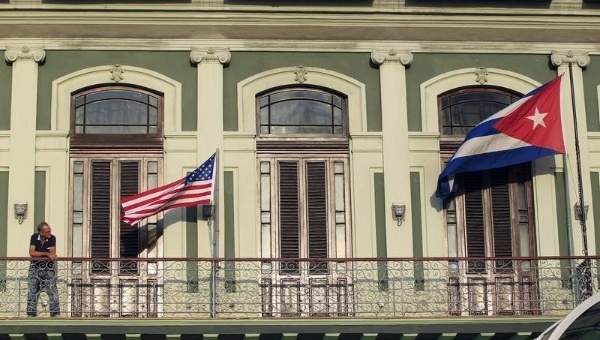 The amount announced is in addition to millions given through the National Endowment for Democracy (NED) and USAID.
The U.S. State Department announced that it will allocate US$5.6 million in grant money to institutions seeking to provide "assistance" to Cuban civil society.
The call from the Bureau of Democracy, Human Rights and Labour (DRL) encourages "groups and individuals" to fulfill grant mandate requirements such as the promotion of individual, civil, political, and labour rights within the country.
"DRL programs in Cuba aim to strengthen the capacity of on-island, independent civil society to further the rights and interests of Cuban citizens, and to overcome the limitations imposed by the Cuban government on citizens' civil, political, labour, and religious rights," according to a DRL press release from Jan. 6.
If the full amount is allocated, it will be in addition to a proposed total of US$30 million for "democracy development" programs in Cuba in 2016, which is included in two separate pieces of legislation awaiting approval from members of U.S. Congress.
Over the years, programs such as the National Endowment for Democracy or the United States Agency for International Development (USAID) have received mounting criticism over interfering in Cuban domestic affairs in order to promote U.S. interests.
In 2009, Cuban authorities arrested and sentenced U.S. official Alan Gross, who was financed by USAID to establish an illegal Internet service in the island nation aimed at destabilisng the country.
Similarly, in 2014, it was revealed that USAID had launched a covert social media network, ZunZuneo, in order to foment opposition to Cuba's government. Nearly eight months later, it was discovered that USAID spent more than two years trying to infiltrate Cuba's hip-hop movement.
---