Cuba Celebrates Day of Science And Achievments in Research
Telesur | Friday, 15 January 2016 | Click here for original article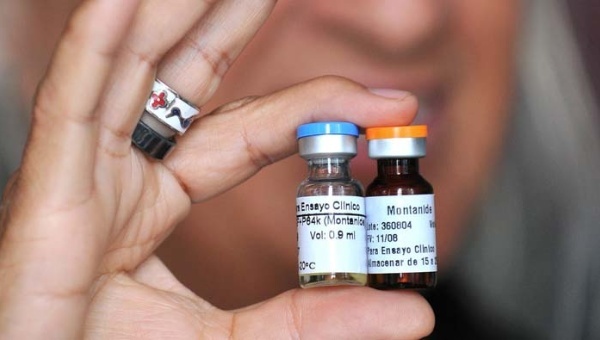 Exactly 56 years ago, Fidel Castro gave a speech at the Speleological Society, today the Cuban Academy of Sciences is celebrating its 155th anniversary.
Cuban scientists have organised various meetings and activities across the island this Friday to celebrate national Day of Science.
With the support of the Ministry of Science, Technology and Environment, the activities are aimed at fomenting collaboration between the sector and the public, especially among the youth, while rewarding various institutions and scientists who have stood out in research.
The country's Center of Molecular Immunology was honored for succeeding in making the first lung cancer vaccine available free of cost to all Cuban patients in 2011. The vaccine is awaiting legal authorisation to allow for its distribution internationally.
​According to Cuban experts, the vaccine is a brand new treatment which is unique in the world as it inhibits the disease from advancing or spreading, and does not affect a patient's quality of life thanks to its low toxicity.
"The results show that the vaccine extends the life span of patients, although it does not eliminate the tumor it does detain its growth," said Arlee Diaz.
The center is expecting to soon commercialise the vaccine abroad, but the economic blockade imposed by the United States has largely slowed down the legal procedure to obtain the pertinent authorisations.
"All we've done so far is sign a confidentiality agreement with a U.S. investigation center in order to start exchanging information. From this point, we could start trial of Phase 1, i.e. trials of efficiency," added Diaz.
Up to now, Cubans could access the drug in hospitals, while foreign citizens needed to register at the country's health system before accessing the drug. For foreigners, the vaccine is provided at a very small fee. Only Cuban doctors are allowed to prescribe the vaccine.
Cuban medical research has already developed four cancer vaccines, though these have largely been ignored by the media. The vaccine against advanced lung cancer was created in 2012, and clinical tests were carried out in over 80 countries. Although it does not cure cancer, the tumours have consistently reduced in size, improving the quality and life expectancy of the patients.
The Molecular Immunology Center, located in Havana, also created the Meningitis-B vaccine in 1985, and later for Hepatitis-B and Dengue. It also produced a homeopathic cure based on the venom of the national blue scorpion, which is exported to 26 countries.
Although U.S. President Barack Obama's administration removed some obstacles imposed on scientific and biotechnological collaboration between the countries, the U.S. Congress would still need to fully remove the economic blockade imposed on the island over half a century ago.
Lung cancer has become the fourth-leading cause of death in Cuba.
---