People of Saint Lucia Benefit from Cuban Health Care Support
Telesur | Wednesday, 20 January 2016 | Click here for original article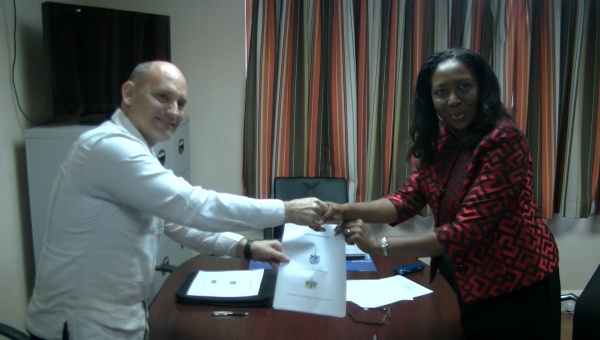 Saint Lucia is hoping Cuba can help bring its world-class health care to the small island nation.
Cuba's contribution to healthcare in Saint Lucia is well-documented. From the Operation Miracle eye restoration programme and specialised kidney and cancer care, to hundreds of scholarships in the field of medicine, the socialist country has assisted tremendously in the development of Saint Lucia's public health system.
On Tuesday, Cuba and Saint Lucia signed a new cooperation agreement on health care.
Cuba's Ambassador to Saint Lucia, Jorge Soberon, said the agreement will ensure even greater Cuban support for public healthcare development in Saint Lucia.
"It's going to allow us to build upon the previous experience Cuba has had cooperating with Saint Lucia, specifically in the area of health care. We've been cooperating now for 15 years. The results have been very good, specifically in the area of eye care, but also in other areas that are critical for the continuous quality service for the people of Saint Lucia," he said.
Health Minister Alvina Reynolds said that as her ministry prepares for the transition to a new national hospital, Cuba's support will be integral to the delivery of quality care to the public.
"It means that the cooperation is strengthened, there is better collaboration, stronger collaboration to benefit the people of Saint Lucia. Over the past years we have reached out to Cuba and they have responded very well, in terms of strengthening our health sector. Cuba has trained many of our health care professionals, has helped us in a range of areas including eye care, nephrology and cancer treatment," she said.
The areas of cooperation include nephrology, ophthalmology, women's health and biomedical maintenance.
Reynolds said the signing of the agreement is a cause for celebration. Cuba is known to have one of the best health care systems in the world. With the country's research and contribution to medicine and now a new medical cooperation agreement, she believes the future of public medicine in Saint Lucia looks bright.
---