France Seeks Closer Ties With Cuba During Castro Visit
WSJ | Monday, 1 February 2016 | Click here for original article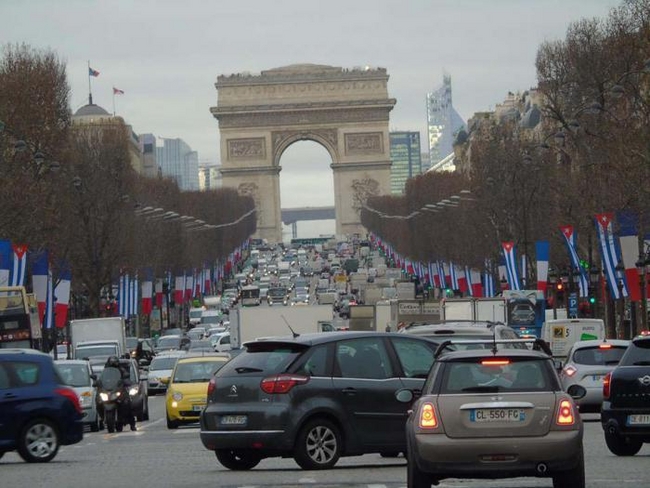 Raúl Castro's Paris trip marks the first official visit of a Cuban leader to France since 1995
PARIS—French President François Hollande was due to host a state dinner Monday for Cuban President Raúl Castro as France jockeys with the U.S. for an economic foothold in the Caribbean country.
Mr. Castro's Paris trip marks the first official visit of a Cuban leader to France since 1995, when Fidel Castro met with François Mitterand, France's last Socialist leader before Mr. Hollande.
It is also Raúl Castro's first visit to a European country since he came to power in 1996. The 83-year-old communist leader's visit is part of Cuba's effort to improve its international standing after the U.S. re-established relations with Havana in July.
For France, it is an opportunity to reap the economic benefit of closer ties after Mr. Hollande's official visit to Havana in May, the first for a French leader in half a century.
France sees strong potential for some of its largest companies in Cuba. Pernod-Ricard SA is the biggest investor in Cuba through its ownership of the Havana Club brand of rum.
The country's 4% economic growth in 2015 on the back of a surge in tourism is opening up opportunities for French companies such as hotels group Accor SA and construction conglomerate Bouygues SA to expand their presence in there.
France also wants to reverse a decline in exports to Cuba, which totaled only €131 million ($142.92 million) in the first 11 months of 2015, down from €157 million in 2014.
Diplomats say France is well positioned to cash in on Cuban growth after it played a leading role in negotiating debt forgiveness for Cuba at the end of last year.
Ahead of the state dinner, Mr. Hollande will sign around a dozen bilateral agreements covering the financing of projects for French companies in Cuba. Mr. Castro and Mr. Hollande will also sign a road map for France's development agency to begin investing in Cuban infrastructure.
On Monday Mr. Castro was officially welcomed at the Arc de Triomphe by French Energy Minister Segolene Royal, the mother of Mr. Hollande's children.
Mr. Castro arrived in Paris over the weekend for private business and will dine with the French President at 8 p.m. local time.
His state visit will continue Tuesday with meetings with Prime Minister Manuel Valls and parliamentary leaders.
---