New US initiatives towards Cuba are positive but still not enough
Based on an orginal article from ACN | Wednesday, 27 January 2016 | Click here for original article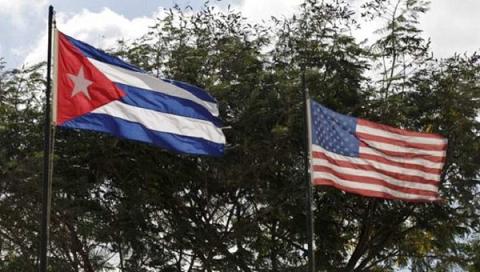 US initiatives are positive but not enough - and prove that President Obama does have powers to eliminate critical components of the blockade
HAVANA, Cuba, Jan 27 (acn) The new regulations announced by the United States towards Cuba allowing the granting of credits and easing travel restrictions by US citizens to the island are positive but do not yet present a significant change on the US economic, commercial and financial blockade of the island.
The regulations were published Tuesday by the Office of Foreign Assets Control, under the Treasury, and by the Department of Commerce.
Observers say that the US initiatives are positive but not enough - and prove that President Obama does have powers to eliminate critical components of the over-fifty-year US´s hostile Cuba policy, though the US Congress is the only entity that can fully lift the blockade.
The package of measures authorises the granting of credit to Cuba to pay for certain exports-including agricultural products from the US - but it does not affect the prohibition imposed on the use of the dollar by Cuba in its international transactions.
The regulations expand the possibilities to travel to Cuba by persons who operate or offer shipping or aeronautical services, which is in tune with the recent and preliminary accords between the two countries to resume commercial flights.
The measures by the US reflect a change in tactis in their policy with Cuba after over half a century of blockade has failed to achieve their goal, which remains the same, regime-change and an end of socialism in Cuba.
Cuban authorities have reiterated that the economic, commercial and financial blockade imposed by Washington against the island is the main obstacle to achieve normal bilateral relations.
---