4 Million Books Up for Grabs in Cuba at 25th Annual International Book Fair
Telesur | Monday, 15 February 2016 | Click here for original article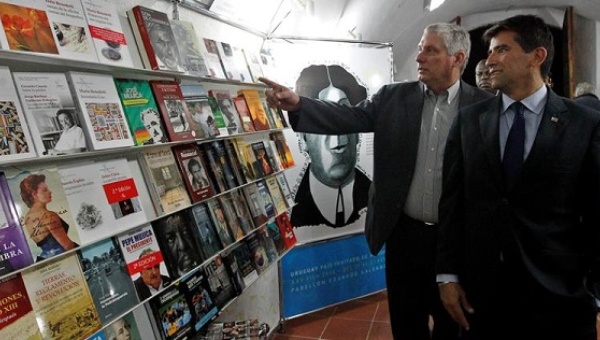 Cuba inaugurated its 25th annual International Book Fair on Thursday in Havana — a major event in the Spanish-speaking literary scene — with 4 million books on sale from 37 countries.
The featured country, Uruguay, celebrated the "friendship, solidarity and brotherhood" between the two leftist nations and honoured the role that Cuba has played in defending Latin American culture, welcoming authors and intellectuals persecuted by fascist and authoritarian regimes.
"In recent years, the people of Uruguay have lived through a very important period, thanks to policies that helped strengthen our values, our production and economy, and better distribute resources to alleviate poverty," said Uruguay's Vice President Raul Sendic. He added that this new stage has allowed for "the ideas, culture, art and initiative that fosters artistic creation."
The Uruguayan delegation read from the works of the late writer Eduardo Galeano, held panels and presented new editions of some of his most popular works as a tribute to his work. The fair will also feature Uruguayan movies, plays, traditional crafts and art.
This event will end in Havana on Feb. 21, when it will continue its tour around the island. Over 2,000 titles — 912 newly published — will be on sale from over 700 authors, artists, editors, distributors and associations.
---