What Obama can do to the US Blockade of Cuba
Granma | Friday, 13 November 2015 | Click here for original article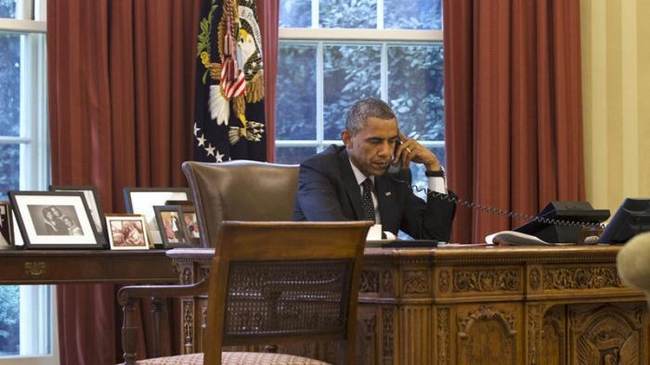 Despite the fact that Congress must take action to definitively end the blockade, President Obama has broad executive powers to substantially modify its implementation much more than he has thus far. Listed below are a number of steps he could take immediately.
1. Allow Cuba to use the dollar in international transactions.
2. Permit Cuban transactions in USD to be handled within the U.S. banking system.
3. Facilitate the opening of correspondence accounts by Cuban entities in U.S. banks.
4. Instruct U.S. representatives in international financial institutions to refrain from creating obstacles to the granting of credit to Cuba.
5. Halt the levying of fines on international banks for processing Cuban transactions.
6. Authorise Cuban aircraft and ships to transport passengers, cargo and mail between the two countries.
7. Authorise the direct export of U.S. products to Cuba.
8. Allow Cuba to import from other countries products which have more than 10% U.S. made components.
9. Permit imports to the U.S. of high demand Cuban goods and services such as cigars, rum and biotechnology products, including those manufactured in other countries using Cuban raw materials such as sugar and nickel.
10. Authorise U.S. companies to invest in Cuba.
11. End limitations of Cuban products which U.S. visitors to the country wish to import for their personal use.
12. Authorise U.S. citizens to receive medical treatment in Cuba.
13. Permit the granting of credit to Cuba for the purchase of products in the U.S. market, with the exception of agricultural products for which credit is prohibited by law.
---