Even as Cuban relations warm, Obama renews state of emergency against Cuba
USA Today | Friday, 26 February 2016 | Click here for original article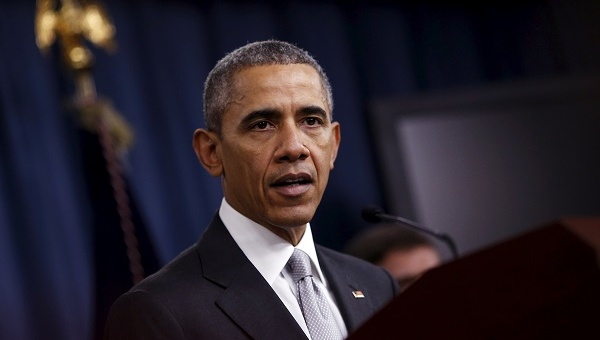 WASHINGTON — President Obama renewed a 20-year-old state of national emergency to enforce the blockade against Cuba Wednesday, even as he plans a trip to the island nation next month to continue talks on normalising relations between the two countries.
Obama's Proclamation 9398 continues the blockade first instituted by President Clinton in 1996 under emergency powers granted to the president by Congress, and prohibits U.S.-registered vessels and aircraft from entering Cuban waters or airspace without authorisation. Under the National Emergencies Act, those emergency powers expire unless the president renews them each year.
There is one substantive change to the Obama blockade policy: Obama authorises the Coast Guard to inspect and seize vessels suspected of violating the blockade, but only "to the extent consistent with international law." The White House did not immediately explain why the president added that condition.
But in renewing the blockade, Obama also softened the language used to justify the emergency. He removed the more bellicose language used by Presidents Clinton and Bush that Cuba "has demonstrated a ready and reckless willingness to use excessive force, including deadly force," against the United States, and instead expressed a desire for "a peaceful, prosperous and democratic Cuba."
The Cuba embargo is one of 30 separate national emergencies now in effect. Despite a 1976 law requiring Congress to review those emergencies every six months, legislators have never formally done so.
TeleSUR referred to Obama's move as a "stab in the back" to Cuba.
The Cubans have estimated that the US blockade has cost the country over $831 billion since its introduction, over 54 years ago.
Reporting from both USA Today and TeleSur
---