U.S. Company Fined for Violating Blockade of Cuba
Based on an article from ACN | Monday, 29 February 2016 | Click here for original article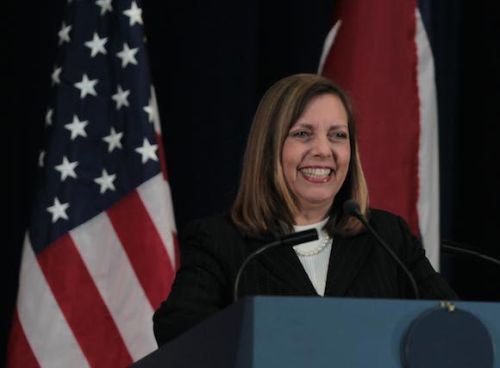 HAVANA, Cuba, Feb 29 (acn) The U.S. Department of the Treasury imposed a fine on the U.S. company Halliburton for violating regulations of the blockade against Cuba, the Cuban Foreign Ministry confirmed on Saturday.
This new extraterritorial sanction demonstrates how the U.S. economic, commercial and financial blockade against Cuba continues to be applied rigorously, Josefina Vidal said, who has been leading the negotiations for Cuba with the US.
The report highlights that the fine, amounting to $304,706 and adopted only three days after the fine imposed on the French company CGG Services S.A., is contrary to the new approach of the U.S, policy towards Cuba.
Furthermore, it points out that it intensifies the deterrent effect on U.S. and foreign entities interested in doing business with Cuba, while reaffirming the need to remove the blockade in full as an essential element for progress towards normalisation of bilateral relations.
According to the Office for Foreign Assets Control (OFAC) of the United States Department of the Treasury, the sanction is because between February and April 2011, Halliburton and its subsidiaries in Cayman Islands maintained trade relations with the Cuban company Cuba Petroleo (Cupet).

In that period, OFAC points out, the corporation exported goods and services to support oil and gas prospecting as well as drilling in the province of Cabinda, Angola, works guided by a consortium in which Cupet has five percent interest.
The denunciation of the Cuban Foreign Ministry points out that the sanction on Halliburton is the third so far this year.
Halliburton joins other entities –five U.S. and three of other nationalities- that have been fined by Washington since the announcement of its change of policy towards the island on December 17, 2014. The cumulative amount for these sanctions is around three billion dollars.
The Cuban Foreign Ministry noted that, to date, the amount of fines imposed during the Obama administration (2009-2016) for violations of sanction regimes against Cuba and other countries is 49, with a cumulative value of over 14 billion dollars.
Josefina Vidal referred to the new fine as an action that further ratifies the US blockade policy, which has been imposed on the island for over half century now.
---