Obama administration announces new amendments to Cuba policy
ACN | Wednesday, 16 March 2016 | Click here for original article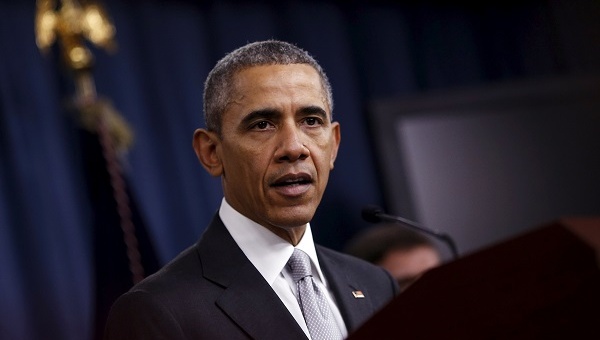 International media have reported that the United States Departments of Treasury and Commerce announced new regulations that modify aspects of the sanctions against Cuba this Tuesday, March 15, including the use of the dollar in Cuban transactions and the relaxation of travel regulations for U.S. citizens to visit the island.
In a joint press release, the two government institutions reported that U.S. citizens are now authorised to travel to Cuba for individual people-to-people educational travel, which according to the document previously "required such trips to take place under the auspices of an organisation that was subject to U.S. jurisdiction and required all travellers to be accompanied by a representative of the sponsoring organisation."
The new amendment notes that any U.S. citizen can legally visit the island "provided that the traveler engages in a full-time schedule of educational exchange activities intended to enhance contact with the Cuban people, support civil society in Cuba, or promote the Cuban people's independence from Cuban authorities."
This measure does away with the costly requirement that U.S. citizens visiting Cuba under the 12 categories of general licenses travel as part of a group, although the ban on travel for tourist purposes remains in force and can only be lifted by Congress.
The new amendments, along with the recent announcement regarding the reestablishment of direct flights between the two countries, will significantly increase the possibilities for U.S. citizens to travel to Cuba for so-called "people-to-people contact" the press release from the Treasury and Commerce Departments notes.
The measures, which took effect from March 16, 2016, when they were published in the Federal Register, also allow banks to process U-turn transactions, that is "funds transfers from a bank outside the United States that pass through one or more U.S. financial institutions before being transferred to a bank outside the United States."
In addition, U.S. banking institutions are now authorized to "process U.S. dollar monetary instruments (…) presented indirectly by Cuban financial institutions."
President Barack Obama will arrive in Cuba this Sunday, March 20, on an official visit - the first by a U.S. President in office since Calvin Coolidge visited Havana in 1928.
The U.S. economic, commercial and financial blockade imposed on Cuba for more than five decades remains the main obstacle to normalising relations between the two nations.
While the announced measures are another step toward a different relationship, the full extent of these amendments is yet to be seen. The three previous packages of modifications approved by the Obama administration have had limited impact.
---