Co-op Bank closures of CSC bank account raised at United Nations, UK Parliament and Irish Parliament
Based on Cuba Debate (Original article in Spanish) | Tuesday, 10 May 2016 | Click here for original article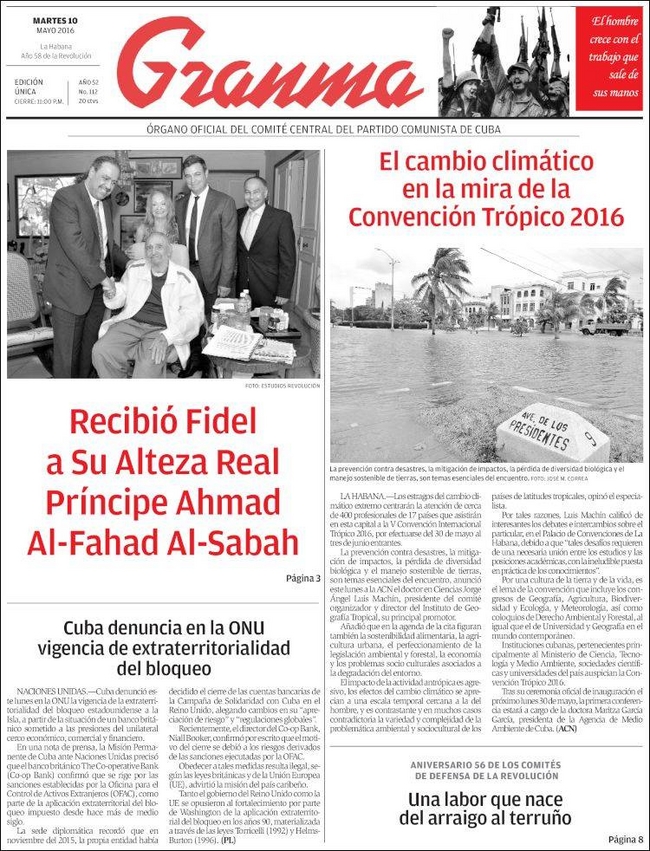 On Monday, Cuba raised the continuing extraterritorial application of the US blockade against the island at the United Nations, regarding the status of a British bank under pressure from the unilateral economic, commercial and financial blockade.
The Cuban Permanent Mission to the United Nations issued a press statement which states that the British bank The Co-operative Bank (Co-op Bank) is affected by the sanctions established by the Office for Foreign Assets Control (OFAC) as part of the extraterritorial application of the blockade imposed for more than half a century.
The statement noted that in November 2015, the Co-op bank had decided to close the bank accounts of the Cuba Solidarity Campaign in the UK, citing changes in its "risk assessment" and "global regulation".
Recently, the Chief Executive of the Co-op Bank, Niall Booker confirmed in writing that the reason for the closure was due to the risks arising from sanctions implemented by the OFAC.
The Cuban Permanent Mission noted that obeying such measures is illegal under British and European Union (EU) law.
Both the UK government and the EU opposed Washington's strengthening of the extraterritorial application of the embargo in the 90s through the implementation of the Torricelli (1992) and Helms-Burton (1996) laws.
The closures of Cuba Solidarity Campaign's bank accounts featured on the front page the Granma on 10 May 2016. In addition to the United Nations, the issue of the bank account closures has also been raised by the All-Party Parliamentary Group (APPG) on Cuba in Westminster and by Finian McGrath, Independent TD, in the Oireachtas (Irish Parliament).
-------------------------------------------------------------------------------------------------------------------------------
For more information on CSC's Co-op Bank closure, briefing papers, model letters for taking action and more, please click here
---