Ecuadorean Parliament thanks Cuba for aid after quake
ACN | Tuesday, 24 May 2016 | Click here for original article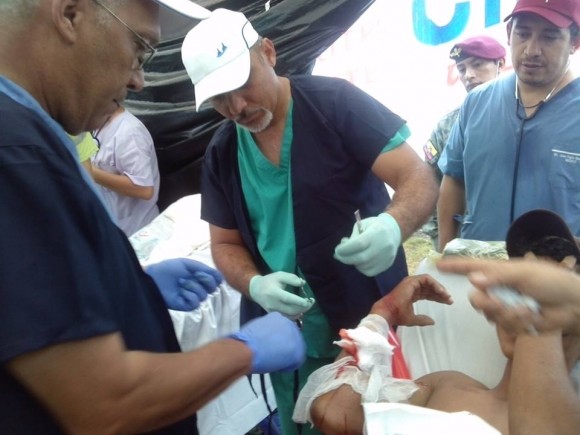 HAVANA, Cuba, May 23 (acn) The National Assembly of the Republic of Ecuador thanked the Henry Reeve Contingent and the Cuban Medical Brigade for the immediate help they gave after the earthquake that hit that South American nation last April 16.

According to Wilmer Rodriguez, correspondent of Cuban Television, Ambassador Rafael Daussá Céspedes read the document to the member of the Henry Reeve brigade, which specialises in disasters and serious epidemics that were sent to the worse affected areas in the country, where the earthquake killed over 650 people.
The brigade arrived 45 days ago. The Cuban health workers have so far treated over 6,000 Ecuadoreans, performing over 400 surgeries and rehabilitating some 200 people.
---