Solidarity! Vietnam Donates 5,000 Tons of Rice to Cuba
Telesur | Monday, 20 June 2016 | Click here for original article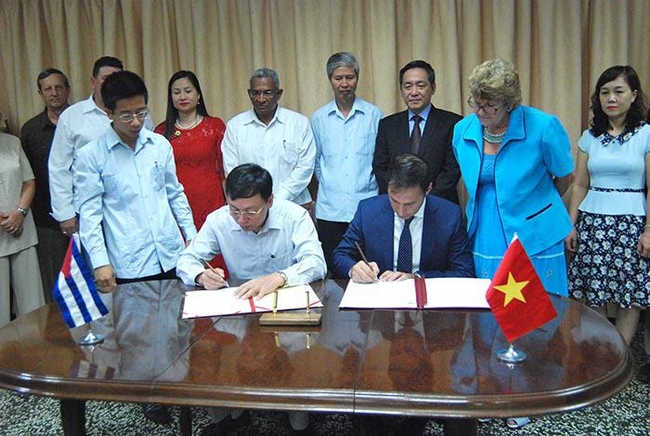 The donation follows almost six decades of friendship and cooperation between the two political and economic allies.
Vietnam and Cuba signed a document confirming the delivery of 5,000 tons of rice from the Southeast Asian to the Caribbean country on Thursday.
A Vietnamese delegation led by National Reserve General Director Pham Phan Dun was welcomed in Havana by the Cuban government, which held a ceremony in thanks of the donation.
The shipment was delivered to the port of Santiago de Cuba and is part of a pledge made last September by president of the Socialist Republic of Vietnam, Truong Tan Sang, during a visit to the island.
In that visit, Tan Sang also announced that his country would help Cuba further agricultural development.
During the U.S. invasion of Vietnam, Cuba provided both moral and practical support to Vietnamese guerillas, including medical support to injured soldiers during the war and reconstruction efforts in the post-war period.
Since then, both countries have maintained a strong relationship in various areas including construction, transport, bio-technology, education, health care, sports, and agriculture.
As both a political and economic ally with a shared history of resisting colonialism and imperialism, Vietnam is Cuba's second-largest trade partner in Asia behind China. It is also the Caribbean country's main rice supplier.
In 2010, Vietnam exported 400,000 tons of rice to Cuba under preferential credits payment, and another 300,000 tons in 2011.
---