Cuban medical collaboration expanding in South Africa
Granma | Wednesday, 3 August 2016 | Click here for original article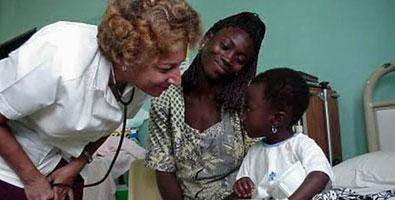 JOHANNESBURG, August 2-. A new group of 29 Cuban health collaborators arrived in Gauteng province, capital city Pretoria, raising the number of Cuban health professionals offering services in South Africa to over 400.
The doctors, the majority Comprehensive Family Medicine specialists, are currently undergoing introductory training before starting work in their respective communities.
Dr. Víctor Figueroa, head of the Cuban medical brigade in Gauteng, stated that the new team will strengthen primary care efforts in the province.
According to PL, the medics will be working in the historic township of Soweto, as well as Alexandra to the north of Johannesburg – two important localities known for their role in the anti-apartheid struggle, noted the representative.
He explained that the Cuban health professionals will contribute to reducing South Africa's high maternal and infant mortality rates, a major issue in Gauteng.
The Cuban doctor highlighted efforts by the South African government to improve citizen's access to medical care. The country has long been immersed in a process to reform its healthcare system, he stated.
Figueroa had the privilege of being the first Cuban doctor to work in South Africa, later returning as part of a team of healthcare professionals in February, 1996, marking the beginning of the beautiful and humane 20-year collaboration program.
Speaking about his time and experiences in the country, Dr. Figueroa noted that he felt especially pleased to have participated in a historic moment for the country, which saw South Africa face the problems of its past and look toward building a new nation.
The province of Gauteng, located in the heart of the Highveld, is the smallest of South Africa's nine provinces, covering just 1.4% of the country's total land area, but is densely populated and home to 13.2 million inhabitants according to the 2015 South African National Census.
---