Trump Attacks Cuba Now, but Sought to Do Business There Earlier
Telesur | Friday, 30 September 2016 | Click here for original article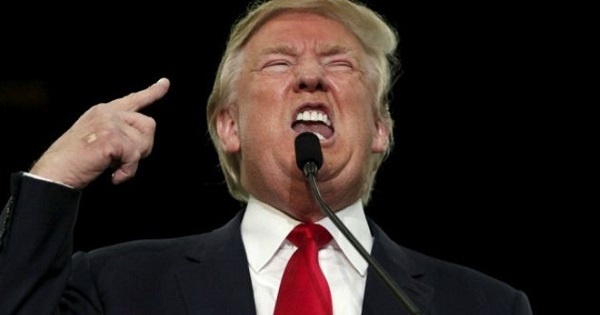 Trump has come out against efforts to normalise relations between the U.S. and Cuba, but a news report claims he tried to do business on the island.
A news report revealed that one of U.S. Republican presidential nominee Donald Trump's companies attempted to do business in Cuba during the economic blockade on the country, a move that Democratic presidential nominee Hillary Clinton said may have violated the law.
Trump has previously come out against efforts by the U.S. and Cuban governments to normalize relations after fifty years of tensions, including an armed invasion of the island shortly after the triumph of the Cuban Revolution.
Earlier this month he said he would reverse recent moves by outgoing U.S. President Barack Obama to help thaw relations with the socialist island unless Cuba was prepared to carry out a list of demands.
Those statements were delivered by Trump before a rally in Miami, a hotbed of anti-Castro activity, while he was trying to court their votes.
However, Newsweek magazine said on Thursday that a hotel and casino company controlled by Trump secretly conducted business with Cuba that was illegal under the U.S. blockade.
Newsweek, citing interviews with former Trump executives, internal company records and court filings, said the Trump company spent at least US$68,000 for a 1998 trip to Cuba at a time when any corporate expenditure in the Caribbean country was prohibited without U.S. government approval.
The Trump company did not spend the money directly, but funneled the cash for the Cuba trip through an American consulting firm, Newsweek said.
Newsweek cited a former Trump executive as saying the goal of the Cuba trip was to give Trump's company a foothold should Washington loosen or lift the restrictions under the U.S. trade embargo.
The former executive said Trump had participated in discussions about the Cuba trip and knew it had taken place, according to Newsweek.
Clinton leaped on Trump's apparent hypocrisy, saying "he has consistently misled people in responding to questions about whether he was attempting to do business in Cuba."
"The efforts that Trump is making to get into the Cuba market, putting his business interests ahead of the laws of the United States ... shows that he puts his personal and business interests ahead of the laws and the values and the policies of the United States of America," Clinton said.
Clinton and Trump are in a close race ahead of the Nov. 8 presidential election. Trump has struggled to obtain support from even the notoriously right-wing Cuban community in Florida, in part due to his attacks against Latin Americans throughout his campaign.
Florida, with its sizable Latino population, is considered an important swing state.
The Trump campaign did not immediately respond to a Reuters request for comment.
---