Recovery efforts in Baracoa praised
Granma | Friday, 18 November 2016 | Click here for original article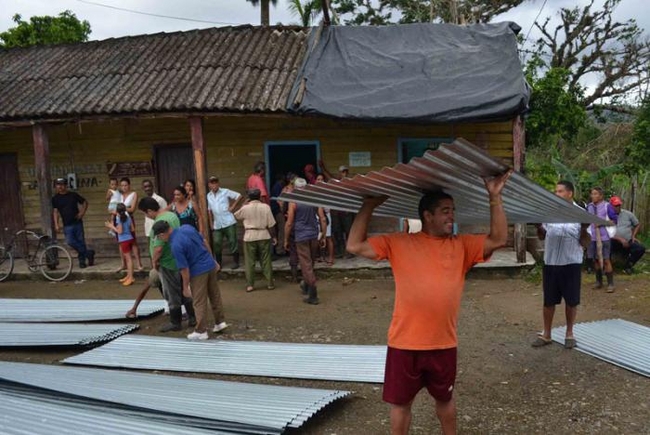 Despite slow progress in coconut producing areas, efforts to repair damage to agricultural facilities linked with cacao and coffee production are steadily moving ahead
Baracoa, Guantánamo.— On November 16, Nancy Acosta Hernández, vice president of the Provincial Defense Council (CDP), praised the strong work ethic of residents of the municipality and forces supporting recovery efforts following Hurricane Matthew.
After touring the area of Quiviján, led by Denny Legrá Azahares, president of the CDP, the official noted that such an approach has led to significant progress in recovery efforts, such as repairs to homes; the reestablishment of the food processing industry; gastronomy facilities; as well as educational, cultural and sports centres.
Despite slow progress among coconut producing areas, efforts to recuperate agricultural facilities linked with cacao and coffee production are steadily moving ahead.
The vice president of the CDP also mentioned improvements to basic services, including some in mountainous zones. For example, cell phone coverage is now available in Quiviján, while the production of construction materials, and repairs to household items such as mattresses, has also begun at a combined processes plant.
She went on to highlight that a small factory has begun to manufacture concrete blocks, which will support home repairs.
Senior CDP officials also visited a newly renovated community shelter in El Toa, which is today receiving families whose homes were destroyed by the hurricane.
The facility has living and sleeping areas, an administrative staff, TV room, doctor's station, children's play area, and kitchen. The state will provide assistance to these families while their homes are being rebuilt.
You can donate to Cuba's Hurricane Matthew appeal here
---