Cuba Declares 9 Days of Public Mourning to Honour Fidel Castro
Telesur | Saturday, 26 November 2016 | Click here for original article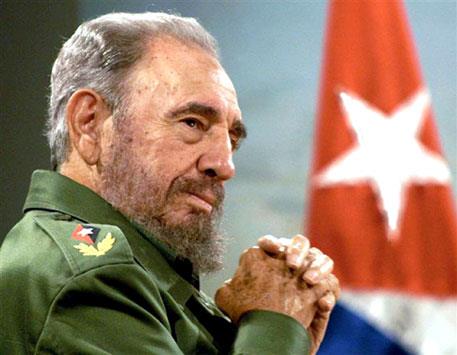 Fidel's ashes will be buried next to Cuban independence hero and Latin American literary figure Jose Marti.
The Cuban government announced Saturday that the public memorial service for former leader Fidel Castro will be held on Nov. 28-29, at the Jose Marti Memorial, located on the northern side of the emblematic Plaza de la Revolución in Havana.
The service is part of nine days of public mourning that the government declared, during those days all activities and public events will be cancelled or rescheduled. In accordance with Fidel's wishes, his remains will be cremated and his ashes buried at the Santa Ifigenia cemetery at a ceremony on Dec. 4 in Santiago de Cuba. The cemetery is the resting place of Cuban independence hero José Martí and numerous other leading figures in the country's revolutionary history.
On Nov. 29, the government has announced that during the afternoon there will be a massive event in the Plaza de la Revolución, where tens of thousands of people are expected to attend a ceremony to honour a revolutionary icon and one of the world's best-known leaders.
The 90-years-old legendary leader of the Cuban revolution died on Friday at 10:29 p.m. after a long battle with illness. His death was announced on national television by his brother, Cuban President Raul Castro.
Fidel played a leadership role in Cuban for five decades after ousting the U.S.-backed Cuban dictator General Fulgencio Batista on Jan. 1, 1959. He first served as Prime Minister two months after the triumph of the revolution and then being elected President of the Council of State and Ministers in 1976. He held that post until 2006, when he ceded to undergo surgery and his brother Raul Castro, who was First Vice President of the Council of State and Ministers, took his place.
---